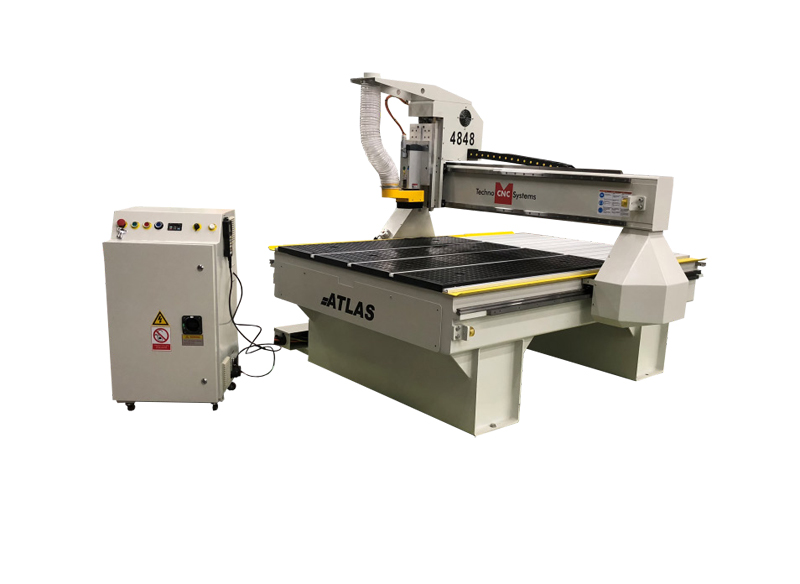 Techno CNC Systems is proud to introduce the New ATLAS Series CNC router. Powered by high precision, brushless drive motors and controlled by an easy-to-learn and use hand-held controller, the ATLAS Series CNC router is fully equipped with the best technology and tooling in the industry.
Techno CNC System's new Atlas Series CNC router features all steel construction, precision linear rails and bearings, precision helical racks on the X- and Y-axes, with a ball screw Z-axis drive. With a 7-1/2-inch gantry clearance, a 4HSP high frequency spindle (6,000 to 18,000 RPM), and an 11-1/2-inch Z-axis stroke, the Atlas Series CNC Router is also equipped with a 4HP high frequency spindle and a vacuum t-slot table work surface.
The precision machined steel framework provides a foundation for the linear motion drive system, resulting in superior accuracy and efficiency, thus translating to ultra-smooth cut quality and edge finish. A user friendly, intuitive handheld controller brings the router to life making start up procedure and job set up a quick and easy process.
For more information, call (631) 648-7481 or visit www.technocnc.com.