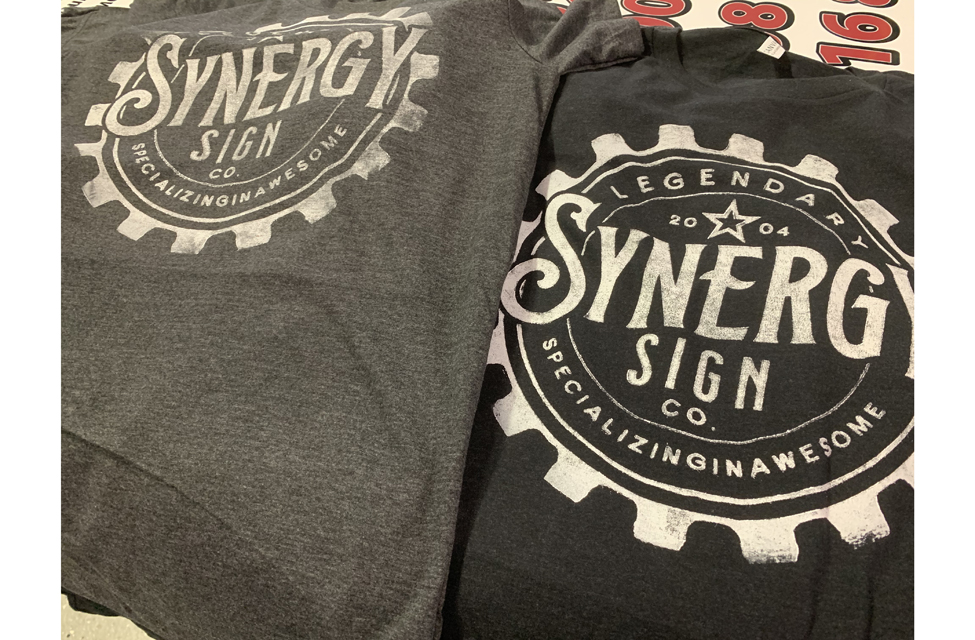 Convergence is one of the pressing points in the sign industry these days. In order to increase profits and potential customers, sign makers are encouraged to use their equipment and materials to expand beyond signage and into products like engraved wares, personalized graphics, and even apparel.
Jim Dawson is the owner of Synergy Sign & Graphics, a creative-focused custom sign shop based in Strasburg, Ohio. This shop, according to their marketing motto, specializes in "awesome," as evidenced in their portfolio of 3D carved signs, sculptures, theme design, and digital printing. In addition to these projects, Dawson has been ahead of the convergence curve by producing T-shirts for clients through screen printing and heat pressing methods for over ten years now.
However Dawson is always on the lookout for ways that Synergy Sign & Graphics can make their products stand out even more. He recently came across the technique of block printing, which uses a wood block as a relief print for image transfer, and was intrigued by the process. "However I didn't like the way most people I noticed were making their blocks," he says. "They were using linoleum and pressing it up on plywood; then they would carve it by hand.
"I was pretty certain that I could streamline the wood block process with our MultiCam CNC router."
Inspired to test-press T-shirt designs crafted from the wood block process (which would provide a unique, desirable hand-made look), Dawson decided to carve Coastal Enterprises Precision Board high-density urethane (HDU) blocks on his CNC router. This would mean that he wouldn't have to laminate anything. "I already love the carving properties of Precision Board," he says, "so I already knew that it would accept ink and paints pretty well and be plenty rigid enough for the process."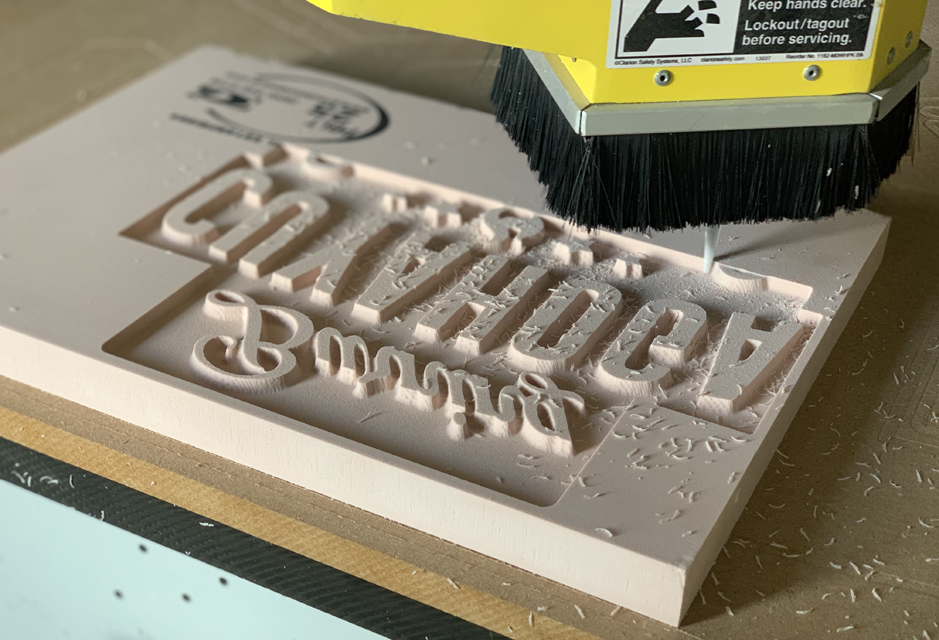 Dawson used one-inch-thick 12-by-12-inch samples of PBLT-25 Precision Board HDU lying around his shop, knowing that the urethane foam would still be plenty rigid enough with what they would be leaving behind. "We were only carving imagery out of the front 1/4-inch of material," he says.
He began his wood block-inspired T-shirt test pressing by first machining the design in 3D Carve, which took about forty minutes to do. "I also didn't want to chance breaking the dimensional letters," he says.
Dawson inked up the foam with screen printing ink. "I did this because it doesn't seem to wash out of my clothes when I get it on me," he says.
He tested heat cure screen inks and paint on the foam, as Dawson finds that both have their strong points. "I found the screen inks can be cured immediately in a heat press, thus cutting down production time," he says.
Dawson then put some t-shirts with ink on them onto a heat press so that they could cure the ink fast. "I could probably pull hundreds of prints off of this block because you're not pressing it and doing screens," says Dawson.
If you know anything about the T-shirt market, then you know there are different types of fabric possibilities that can be used for printing. For these test runs, Synergy Sign & Graphics printed onto tri-blends, 100 percent cotton, and 50/50 blends. "We found that all have printed extremely well using the Precision Board blocks," says Dawson.
He and his staff ended up being pretty happy with their test run using designs on Precision Board to press multiple shirts from a single block of material, and they plan to continue to expand these offerings in the near future.
He admits that every time you press a shirt, you don't know what you're going to get. "I see a lot of people going back to the hand-made methods of inking shirts," says Dawson.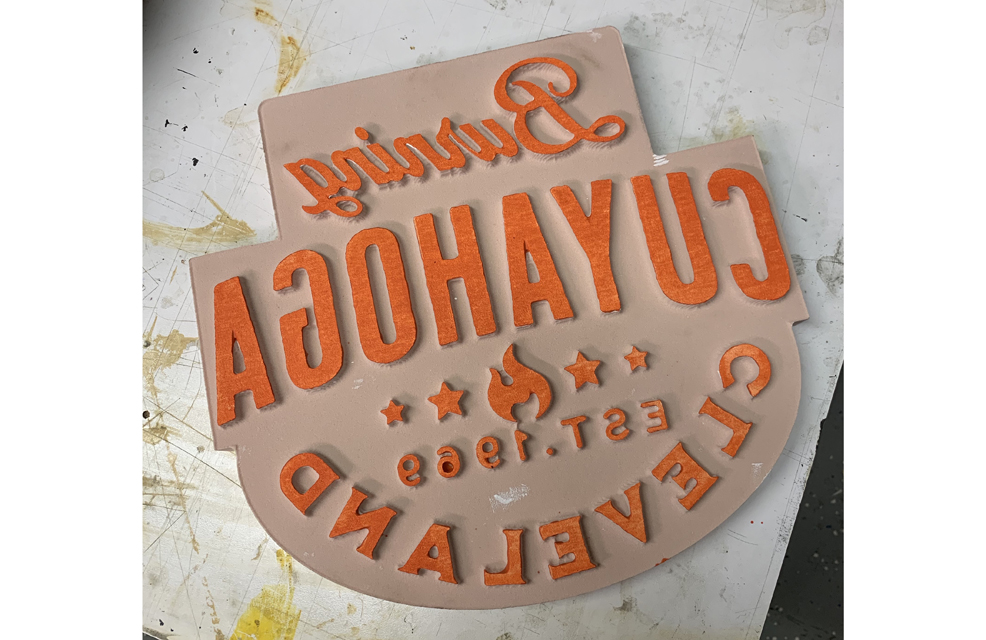 Currently Synergy Sign & Graphics is exclusively making their own wood block-inspired designs for T-shirt apparel. However Dawson says his shop would welcome customers bringing them design ideas for them to recreate via Precision Board image templates and heat pressing down the road. "Interest is really picking up, so I can see us adapting customer logos to work with this process sooner rather than later," he says.
For Dawson, he finds that test-pressing T-shirts using Precision Board is a natural progression for himself and his shop. "I love the maker culture," he says. "We are always trying crazy things and seeing what works. We throw four ideas in the trash for every one that sticks.
"Block printing attracted me with its hand-made look that really can't be done any other way. I enjoy a good challenge and have lots of ideas for printing multiple colors with multiple blocks and a registration jig."
Note: Portions of this article also appeared in a Coastal Enterprises blog post.