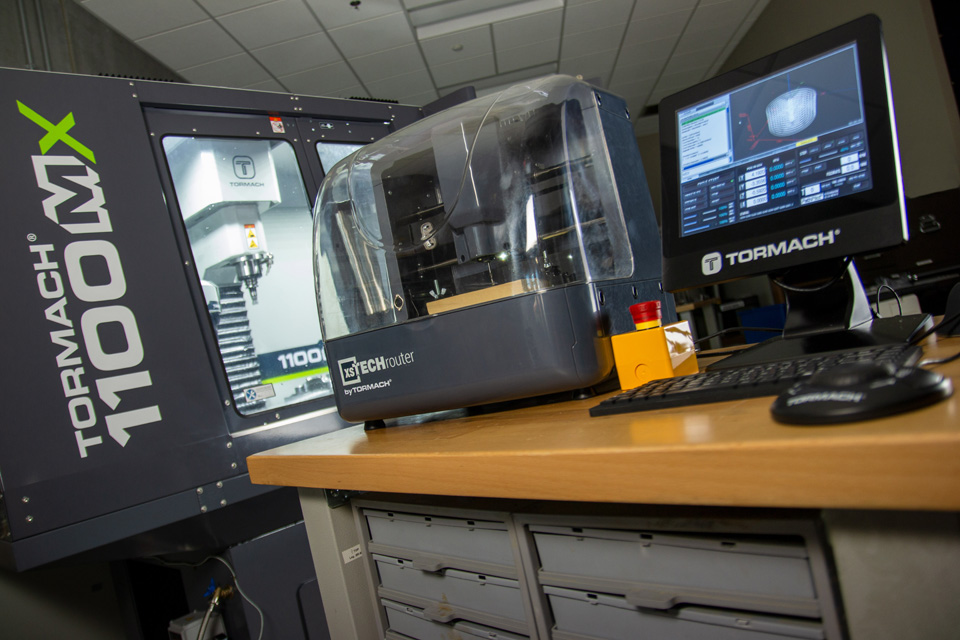 Tormach Inc., a leading supplier of affordable and compact CNC machines, now offers the xsTECH Router Mill, a ready-to-use tabletop system with full CNC capabilities. The xsTECH is small but features big capabilities for cutting plastics, wood, and aluminum.
An ideal starter CNC system for students learning CNC fundamentals, the xsTECH comes ready to run and requires no assembly. It plugs into a standard 120V wall outlet and for those outside of the US, a 230V version is available. The xsTECH comes complete with a wide variety of features including:
10.4-inch Touchscreen PathPilot Controller
Keyboard, Mouse, and Jog Shuttle
WiFi Module
Electronic Tool Setter
Sixteen-Piece Carbide Cutting Tool Set
ER11 Collets
See-Through Enclosure for Dust Control and Safe Use
"The xsTECH is small and easy to use, and like all Tormach CNC machines, it uses our award-winning PathPilot control software," said Andrew Grevstad, business development director at Tormach. "PathPilot is intuitive and provides newcomers with the perfect entry into understanding CNC fundamentals."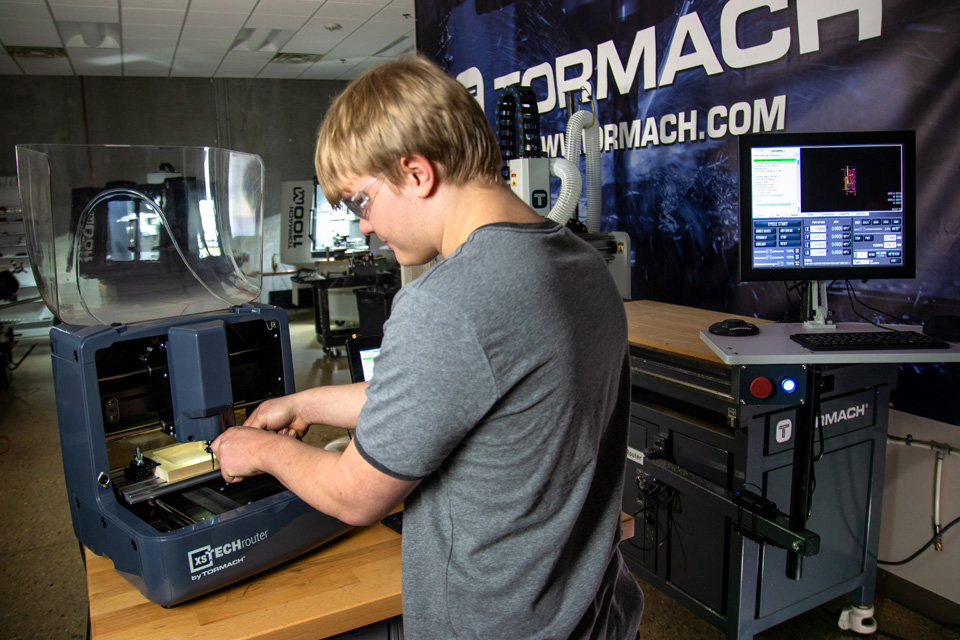 Remote Teaching and Learning with PathPilot HUB
Tormach's PathPilot HUB is an incredibly useful tool for teachers and remote educators. It provides a full software interface for any Tormach machine, including the xsTECH, and allows students to learn CNC programming from a virtual hub. According to Tormach's Marketing Director, Lori Morrison Bufalo, PathPilot HUB has been used extensively by teachers during the COVID pandemic.
"Teachers are using PathPilot HUB to teach students remotely," she said. "When they are able to come into school to use the Tormach mills, the students have already learned their programming skills and can make their proven parts."
Ideal for teaching the basics of CNC, teachers and students can simply create their accounts on Tormach's PathPilot HUB site. This allows them to do anything they could do on the actual machine, only it's a digital twin. Best of all, PathPilot HUB is completely free to use.
Special Offer
The Tormach xsTECH is now available as a special price of just $2,995 by going to Tormach's website and ordering the xsTECH using promotional code xsTECH500. Customers who take advantage of this limited-time offer will save $500 off list and also receive free shipping throughout the Continental USA.
About Tormach
Located in Waunakee, Wisconsin, Tormach Inc., is dedicated to providing exceptionally engineered products, technical support, and customer service at the lowest possible cost. The company's focus is to help its customers realize goals in CNC by providing tools and resources to help transform concepts into real products.
Whether you are involved in research and development, education, short run production, or simply an entrepreneur with an idea, Tormach small CNC products will allow you to make what you need easier, quicker, and more affordably.
—Press Release