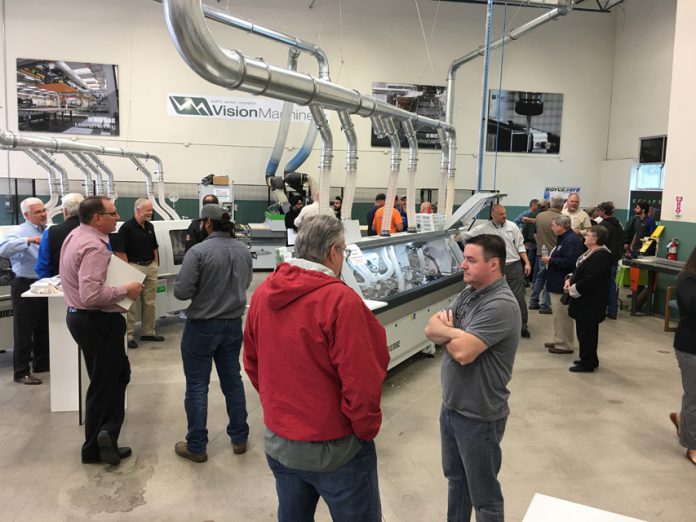 Biesse exclusive distributor Vision Machinery will host its 2018 Spring Event from 10 am–3 pm on May 24 at the company's HQs in Sacramento, California. With one of the largest manufacturing machinery showrooms in the West, Vision Machinery will feature live demonstrations on a wide variety of Biesse machines and solutions including:
Selco SK4 Beam Saw
Akron 1330 AirForce edgebander
Viet S2 321 – Three-head-wide belt sander
Biesse Active 400 Sliding Table Saw
Rover S NBC
Spark 5.3
Elix
Representatives will be available to answer any questions you might have. Food and refreshments will also be available. Pre-register today at www.visionmachineryinc.com/ourevents for the chance to win a door prize! Only those who RSVP will be entered, and must be present at the time of drawing to claim prize.
For more information, call Lonnie Campbell at (916) 717-8939 or email [email protected].