YESCO, the 102-year-old company known for creating, repairing and maintaining internationally recognizable signs, announces the design, fabrication and installation of new signage on the iconic arch over Washington Boulevard near the Ogden River in Ogden, Utah.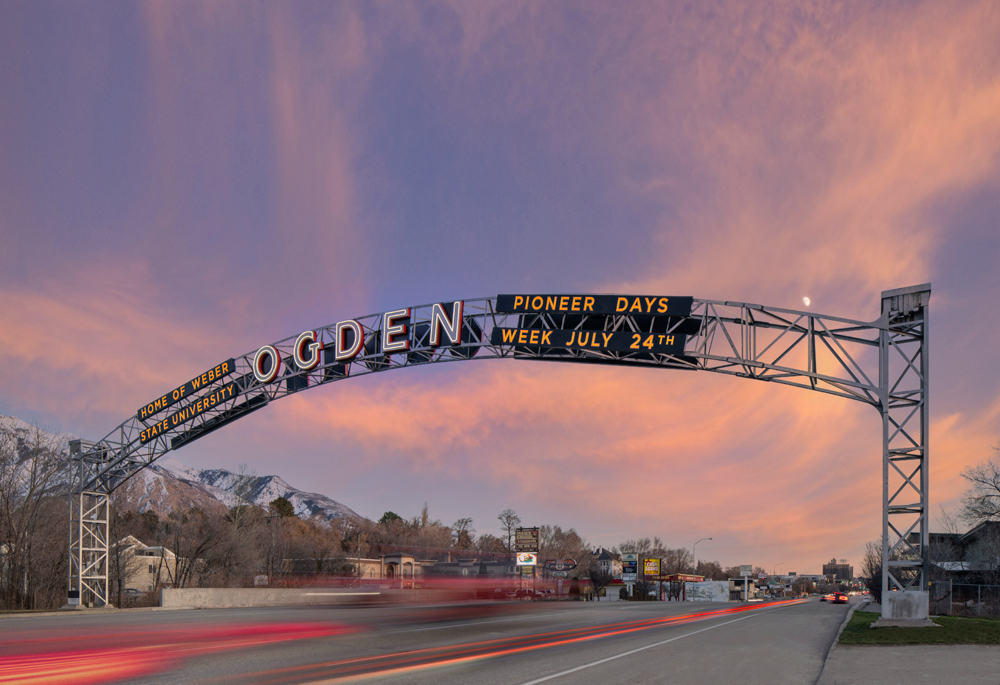 The Ogden Arch was donated to the city by Pioneer Days, Inc., in 1937 and reportedly cost $3,000. It was the first of its kind in the state at that time, and the original sign read, "It pays to live in Ogden, America's fastest growing city."
While the arch looks the same as it did when it was originally constructed, the distinctive signage received a much-needed facelift, including new letters spelling "Ogden" on either side of the steel truss arch, replacement of the old neon lighting with more energy-efficient LED lighting, as well as additional lettering on either side of the arch. The refurbished signage provides a much brighter display and is changeable for holidays and special events.
FUN FACTS:
It took approximately 82 man-hours to complete the project.
The original sign was designed and constructed by YESCO in 1936.
The archway is one of only five such roadway-spanning structures known to have been constructed in Utah.
The sign update is the first major overhaul since it was originally constructed.
"The updates to the arch are so exciting for the city of Ogden," said Brian Brown, custom sales manager, Salt Lake City region, YESCO. "We are proud to be part of this project and gratified residents and visitors will be able to enjoy this landmark sign for years to come."