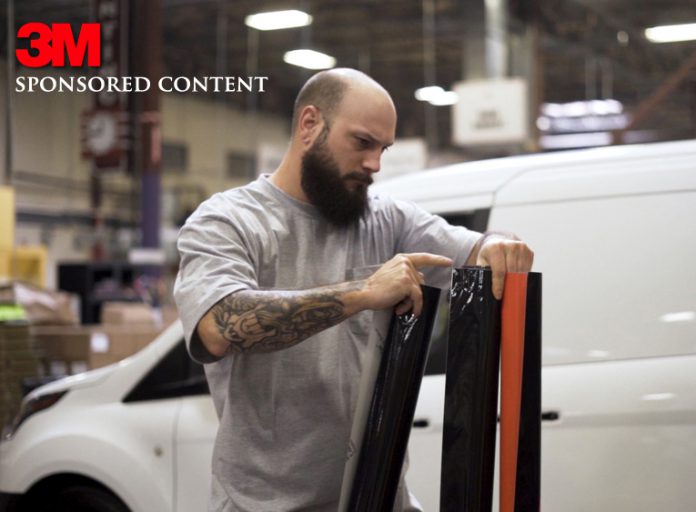 3M™ Graphics Install Wizard
OneTouchPoint – Austin, TX
Project Scope
OneTouchPoint is a single-source provider that manages thousands of jobs across the country specializing in print production, wide-format graphics, mailing and fulfillment, marketing services, and much more. With such diverse capabilities, organization is key to maintaining an efficient operation. OneTouchPoint's management team is always looking for new ways to streamline processes in order to help them provide the consistent results their clients expect.
Situation
Large format printing and graphics installations is one area of the business where maintaining organization has been a challenge. OneTouchPoint manages installations for clients across the country and used to spend hours calling and emailing installers every day to fulfill different jobs. Even after potential installers were identified, they still needed to be vetted and confirmed as the right fit.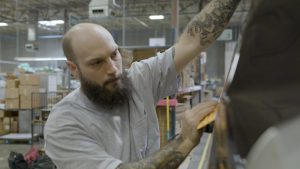 In addition to locating installers, OneTouchPoint also oversees the job from start to finish. Without a central location to host all of the project details, the process was prone to error. Often, project information was simply written down on whiteboards, making it difficult to keep track of important details.
Graphics installation projects can often be unpredictable due to changing schedules, weather conditions and client inquiries. In order to maintain a timeline from beginning to end, OneTouchPoint was eager to find a more efficient way to communicate with each person involved on a project.
Solution
In 2018, OneTouchPoint's Director of Operations, David Pesnell, attended the SGIA tradeshow where he discovered the newly released 3M™ Graphics Install Wizard, available in the Graphics Hub of 3M. After seeing the software in action at the expo, he decided to implement the software at OneTouchPoint for both onsite and remote graphics installations.
The 3M™ Graphics Install Wizard is a software application that connects graphics manufacturers and installers and provides a project management platform for graphic installations. With the Wizard, graphics manufacturers like OneTouchPoint are able to access a database of installers based on location and expertise, list job opportunities, accept bids and book jobs.
Additionally, the software supports workflow management and organization, serving as a platform to share job details, documents, photo updates, check weather conditions and more. Also available on a mobile app, the platform can be used in the office or on-the-go during installations. The Wizard also increases visibility for installers with the opportunity to receive more installation work via project bidding.
Result
After implementing the 3M™ Graphics Install Wizard at OneTouchPoint, the team saw an increase in time savings and organization. Finding and booking an installer once took hours, but with the Wizard, OneTouchPoint is able to locate an installer in minutes. The centralized location of all the project details provides peace of mind knowing the installers have all the information they need in the palm of their hands to get the job done quickly and correctly.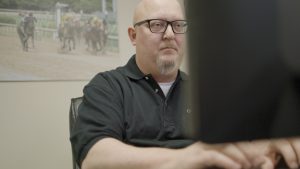 Additionally, OneTouchPoint is able to track the progress of each project and update their clients accordingly. For example, if the job is postponed due to weather conditions, the installer is able to send a notification to the graphics manufacturer, who can then update their client. Once the job is complete, the installer can send an image of the final project for OneTouchPoint to review and approve. After the project is completed, OneTouchPoint can then send an image of the final product to their client via the Wizard.
OneTouchPoint is also able to send any challenges they experience with the Wizard directly to 3M. As the software continues to develop, hearing from customers helps 3M create updates that continue to make the Wizard a strong asset for graphics manufacturers. By implementing the Wizard, OneTouchPoint has been able to increase efficiencies in their booking and project management efforts.
To learn more or join the 3M™ Graphics Install Wizard network, visit 3M.com/GraphicsHub.