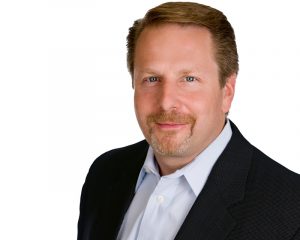 Showdown Displays, the leading North American manufacturer and supplier of visual communications, event, and display merchandise, has announced that it has officially been named a Certified Aluvision Partner (CAP). This certification and partnership is based on Showdown Displays demonstrating the knowledge, skill and quality required to produce Silicone Edge Graphics (SEGs) for the Aluvision system of Omni-55 wall frames, light boxes, and hanging signs.
"Becoming a Certified Aluvision Partner represents a milestone achievement in Showdown Displays' commitment to exhibit display providers," said Kevin Walsh, president of Showdown Displays North America. "The remarkable combination of Aluvision's innovative profile designs and Showdown Displays' dedication to the highest-quality printed silicone edge graphics is a win/win for display providers"
Showdown Displays is now one of a select number of suppliers to have the CAP designation, allowing the company to provide SEG products to approved Aluvision dealers.
"We are excited to include Showdown as one of our CAP. The Aluvision system has the highest standards in quality and precision and we look for partners with the same level of ethics that allow for our system to stand out from the rest," said Joe Guerrero, Midwest Sales Manager for Aluvision.
Showdown Displays is a Qualified G7 Master Printer of large format graphics as well as the leading manufacturer of custom displays and soft signage, specializing in the creation of creative branding solutions and innovative display development.
About Showdown Displays
Showdown Displays is privately held, and the leading global manufacturer and supplier of visual communications, event and display merchandise. Headquartered in Brooklyn Center, Minnesota, Showdown Displays exclusively markets its services and products through authorized distributor partners in a collection of diverse distribution channels. Showdown Displays owns and operates highly efficient and socially responsible manufacturing facilities in Minnesota, Alabama, and the Czech Republic as well as eleven independent distribution facilities throughout the United States and Europe.
For more information, visit www.showdowndisplays.com.