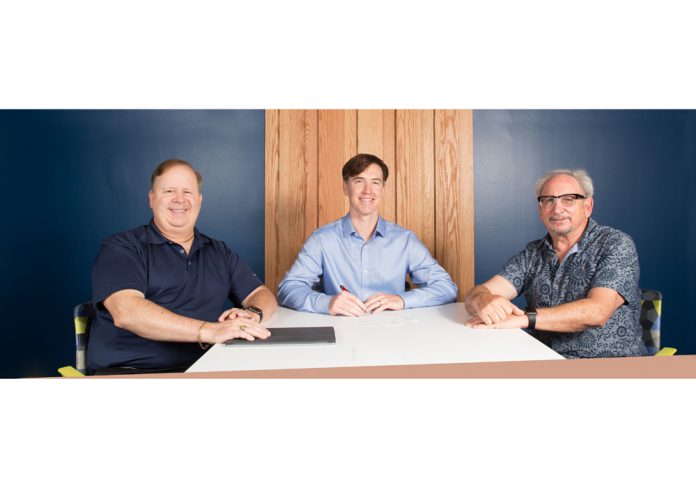 Top Value Fabrics (TVF) has completed the integration for the acquisition of Pacific Coast Fabrics. The acquisition expands the company's product offerings and strengthens its West Coast distribution network for printable textiles.
"Our transition to become one company is complete," explains Chris Fredericks, President for Top Value Fabrics. Fredericks adds, "Since our announcement in June, we've received tremendous support from both customers and industry partners. On behalf of our team, I want to thank everyone who has helped to make this a smooth transition."
The newest members of the TVF team have moved a few miles down the road to TVF's Carson, California office.
Mike Sanders has transitioned to his new role with TVF as Director of Printable Textiles & Finishing Technology. Sanders states, "This incredible growth with our longtime friends at TVF allows us to offer remarkable new opportunities to the markets we serve. As part of this progress, we have recently unveiled a new showroom at our Carson office which provides a significant space to hold training sessions, view fabric samples and showcase fabric applications."
Robert Hinsch, Vice President for Top Value Fabrics, adds, "It's a milestone for the company and has already proved to be invaluable to have both offices merged into our newly remodeled Carson location. As part of TVF's evolution through this integration, we're committed to making it even easier to do business with us.
"We've nearly doubled the warehouse space in our West Coast Distribution Center. This move accommodates new printable fabrics in the Apparel, Print Media and Home Furnishings markets and provides added stock items and convenience for customers. We've also increased slitting capabilities across the company in response to customer demand."
As the transition is complete, the now-larger TVF has welcomed its new team members and customers alike. Fredericks shares, "It's an exciting time and we're thrilled to deliver an expanded selection of quality, printable textiles with the same fast, friendly service for which we're known. I'm confident of a continued positive outlook for our team and customers in this growing industry we're proud to serve."
To learn more, visit TopValueFabrics.com.