Resin ink is a new signage-focused, water-based solution that includes both resin and pigment color in the formulation. When working with the right hardware, resin ink is compatible with a variety of media types and is an ideal solution for printing on wallpapers, fabrics, and uncoated papers, in addition to traditional signage materials.
The following dives into what resin ink is and its benefits for the signage and digital printing industry.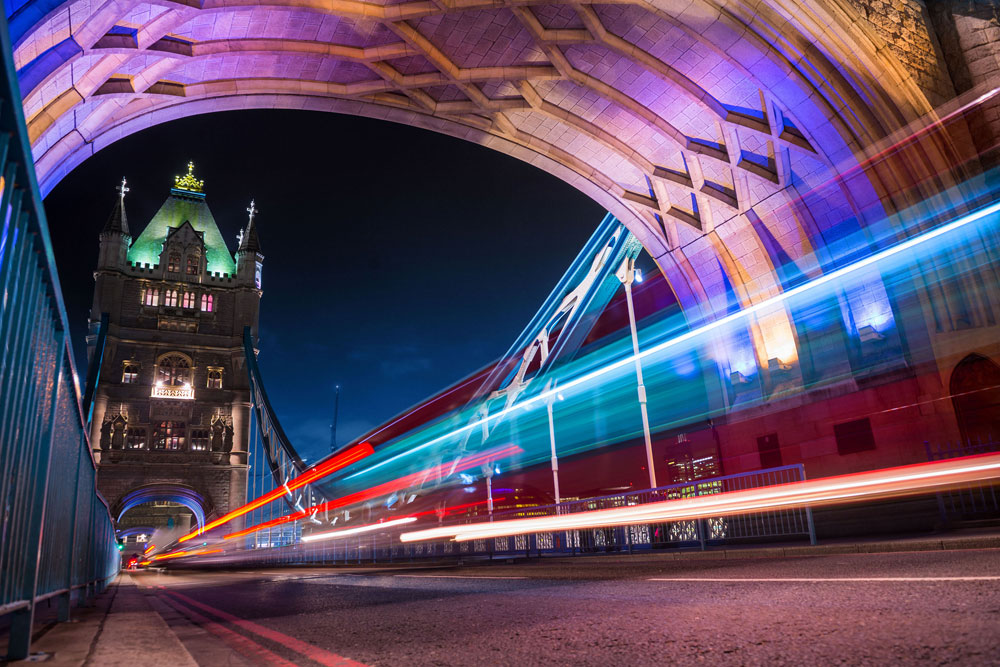 1. It's a water-based ink. Resin ink is multi-purpose ink comprised of a water-based liquid, resin, and pigment ink colors within the formulation.
Unlike solvent ink, resin ink is odorless when printing and does not require an off-gassing period before lamination. Its ability to instantly dry allows for immediate lamination and quicker project turnaround times. Without the need to off-gas for six to twenty-four-plus hours or lamination on select media types, print shops can finalize projects quicker, saving valuable time for incoming projects and increasing revenue.
The instant-dry ink delivers scratch-resistant output, ideal for indoor/outdoor applications and installations that are being installed for an extended period of time and in high-traffic areas that often succumb to markings due to weather, animals, or general wear and tear.
In addition, wallpaper tends to work especially well with resin ink due to the high scratch resistance and low odor. Digitally printed wallpaper has become a popular trend among designers and is an ideal output for resin ink.
2. Color consistency is key. Print shops oftentimes have difficulties reproducing color for panel applications. Color consistency can be critical for larger, longer print jobs with multiple wall panels or multiple panel installations as well as repeat jobs that need to be replicated completely.
For example, if a customer orders a hundred posters with specific red and blue colors for a project in February, and returns to re-order the same posters in July, many print shops will have difficulties reproducing identical copies months later. A few months after any project is completed, printers have been recalibrated, printheads have been changed, ink packs have been swapped, and maintenance has occurred—all of which can have significant effects on the final output.
Another common order for sign shops is multiple panel wall graphics. This type of order can stem from a large retail customer who is looking to order graphics that require twenty four-by-eight-foot panels to cover an entire wall in the company's solid colored logo. It is critical that the color, such as a unique red, is identical on panel two and panel twenty, so the image and logo color is consistent throughout.
Resin technology today has the ability to deliver consistent, repeatable color guaranteed to meet client expectations. When looking at resin-based printers, it's beneficial to identify hardware that also leverages optimizer in unison with the ink technology. Some printers will offer separate optimizer and color ink printing by laying the optimizer first and then color ink, so color consistency is easily achieved.
3. Impressive versatility. It's critical that a print shop is able to produce the output clients are looking for, whether that's on traditional media, vinyl, canvas, textile, wallpaper, or more. Print shops are oftentimes looking to use the same printer for various customer requests and print full campaigns for larger customer orders consisting of multiple printed pieces.
For example, a retail customer may request and order a "Now Open" banner for their outdoor signage, as well as an adhesive vinyl P-O-P display and floor graphics to advertise a sale inside the store. That same customer may also be interested in ordering custom fabric for interior décor pillows and canvas prints to hang around the store. A printer that leverages resin ink can handle all these projects.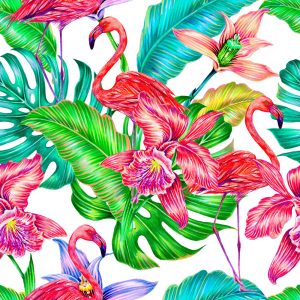 Today the majority of printing technology is limited to one or very few media types, based on ink compatibility or the temperature the ink requires on select media. Resin ink can cure on an incredibly wide range of media types from fabrics and wallpapers to uncoated papers and adhesive vinyl.
Low curing temperatures allow for printing on even difficult medias, like thin wall coverings and gift wrapping. This can further increase a shop's versatility and output scope to generate additional revenue through new products and SKUs that can attract new and returning customers.
Considering the Next Purchase
If looking to add new ink technology like resin, consider current and future trends to ensure the shop will keep up with present and forthcoming projects and demands—such as the increase in printing panel applications like wallpaper. This is a unique area for print shops and an ideal situation for resin ink.
Wallpaper is an adhesive application that can be created with a variety of textured media types that can be easily produced with multi-purpose resin ink technology. The market for custom wallpaper and textiles has massive growth potential, especially with designers working directly with large corporate clients looking to create unique designs. This can help propel a print shop to success with the appropriate technology, clientele, and projects.
With the appropriate planning and forecasting, introducing resin ink technology into a sign shop can help further expand applications and provide customers with high-quality, color-consistent output to meet evolving trends.
By Matt McCausland is senior product manager, Professional Imaging, at Epson America, Inc.