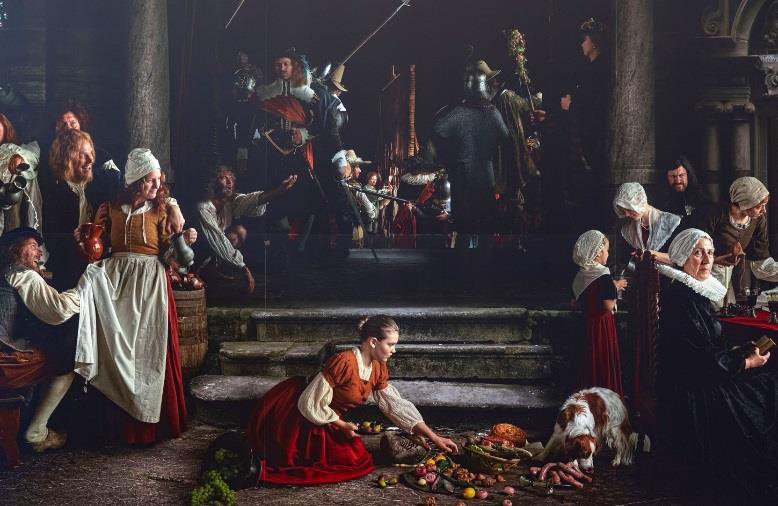 Canon Nederland was involved in an awe-inspiring exhibition in Amsterdam—a lifelike photographic reproduction of Rembrandt's iconic The Night Watch masterpiece, created by photographer Julius Rooymans and fashion designer Hans Ubbink. Entitled Nachtwacht360 (Night Watch 360), the life-sized installation features a cast with striking resemblances to their predecessors depicted in paint.
The canvases used in the exhibition were printed on the Océ Arizona 480XT and imagePROGRAF PRO-4000. The finished prints showcase superior resolution with such sharp detail that viewers can see the hair on an individual's cheek.
The Night Watch 360 exhibit is open to the public through August 4 in the studio of Hans Ubbink in Amsterdam, Netherlands. It will later be displayed at the Rijksmuseum.
For more information, visit www.nachtwacht360.nl.