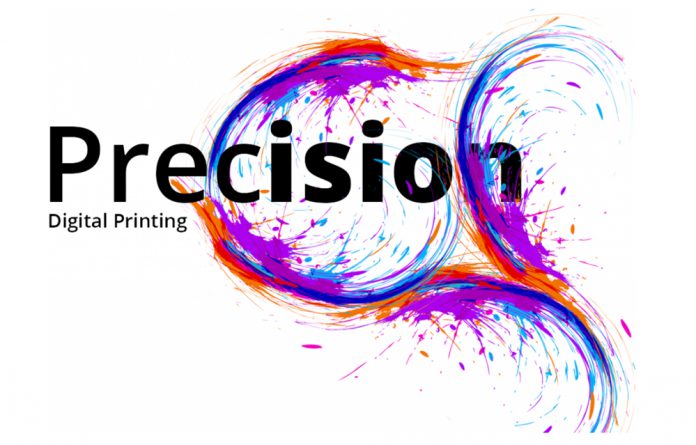 The high-productivity, high-quality, direct-to-board digital corrugated packaging capabilities of the Nozomi C18000 ultra-high-speed, single-pass LED inkjet digital press from Electronics For Imaging (Nasdaq:EFII) has inspired Arkansas entrepreneurs James, Troy, and Justin Best to launch Precision Digital Printing. The leaders of the Jonesboro-based company installed an EFI™ Nozomi press, recognizing it as a truly groundbreaking solution for corrugated production.
"I have been in the corrugated business for twenty-five years and have been around converting equipment my entire life," stated Troy Best. "We knew the Nozomi would be a game-changer for the industry, and we chose to found the company as a print-only business serving the trade, giving corrugated converters products they could not sell before."
In the Precision Digital model, customers supply raw materials, and then Precision Digital prints the provided sheets and sends them back to customers, who then convert them to the finished product. "This service allows corrugated box companies to outsource to us without tying up capital in the investment themselves," according to Justin Best, who is Troy's cousin. "The converting houses we have already started to partner with see us as a supplemental resource, not competition, because we don't do any converting."
Expanding Need Inspires Precision Digital Printing
The Bests started Precision Digital Printing last September, with the family spending several months constructing a 100,000 square foot facility designed to house both the new Nozomi and a second Nozomi press the company anticipates purchasing in the future.
"The building is constructed in a mirror-image fashion," Justin Best explained. "We have loading docks on each side and we constructed a custom conveyor system so sheets coming off the press go right to strapping, are married up with paperwork and are immediately ready for shipping.
"We are just getting production up and running now but will have twenty to twenty-five employees once we get ramped up. We hope to run a second shift within eight months and be in a position to add the second Nozomi sometime after that."
Award-winning Quality in High-volume Board Production
Printing at speeds up to 246 linear feet per minute, the 71-inch-wide EFI Nozomi C18000 can produce up to 10,000 35-by-35-inch boards per hour two-up. Users can print at rated press speeds on an extensive range of board thicknesses, from N-flute to double-wall, including foam core, reboard, Coroplast, and traditional Kemi, mottled, bleach, and kraft materials.
The press also provides a sustainability advantage as the only ultra-high-speed, single-pass corrugated inkjet production device to have its output certified for OCC recyclability and repulpability by the Western Michigan University Recycling, Paper and Coating Pilot Plant—a leading certification organization for corrugated recycling.
Precision Digital's press has six colors (CMYK, orange, and violet) and features a precision, single-pass, piezo inkjet writing system providing high-fidelity, accurate color reproduction with consistent, excellent reproduction on solid areas. The press's outstanding output quality earned it a 2018 SGIA Product of the Year Award, one of several top industry honors the Nozomi press has received.
The ultra-fast EFI Fiery® NZ-1000 digital front end (DFE) system used to drive the press provides superior job management—including the ability to produce versioned and variable print runs at engine-rated speed—while delivering exceptional color quality.
"Blown Away with the Capabilities and the Quality"
As Precision Digital has made its capabilities known to potential partners in the corrugated converting business, the company has been flooded with quote requests and has hosted a number of factory tours in the past several weeks. "Everyone that has come in has been absolutely blown away with the capabilities and quality," Justin Best noted. "It has gotten their minds turning, and they have lots of ideas. One partner that has been in corrugated sales for forty years says he had gotten bored and that this would add new excitement to his job."
Precision Digital's executives anticipate that, over time, their digital production operation will drive greater client efficiency with the ability to transfer analog litho-laminated packaging to direct-to-board printing. Precision Digital also anticipates creating similar opportunities for high-end corrugated displays.
Presently the company is also working to educate designers to help them understand what the Nozomi press can do. Justin Best, who has a design background, stated, "We are building a curriculum for delivery to designers, on-site or via WebEx."
Precision Digital's third co-founder, James Best, is Justin's father and Troy's uncle. A veteran of the steel fabrication industry, he was convinced to come out of retirement after seeing the press's capabilities at another Nozomi installation site.
"We saw the first Nozomi running in the United States, and we were all amazed by the technology," he said. "I'm a technology guy, and technology changes the world. I immediately saw the value in the Nozomi and how it was going to revolutionize the corrugated industry."
More Information
The EFI Nozomi press is part of a complete ecosystem for corrugated manufacturing available from EFI, with leading-edge Genuine EFI Inks, Fiery DFE technology, and a complete EFI Corrugated Packaging Suite business and production management workflow. For more information, visit www.efi.com.
—Press Release