Over the last twenty years, we have seen new ink technologies developed and emerge for printing large format graphics. These ink technology developments include evolution from full solvent to eco-solvent inks due to environmental concerns, UV-curable inks, Latex inks, and the latest technology of UVgel inks.
With each new development of ink technology we continue to see advances in print quality and application versatility.
In fact, inkjet technology is so good today that it has already made large format photographic technologies with products like the Durst Lambda and Océ LightJet series obsolete.
Because of these advancements, today's key trends for large format digital graphics printing and the PSPs that use them focus on the below:
Labor savings for unattended print operations.
While many areas of a PSP are becoming more automated and requiring less labor, many printers unfortunately still require a lot of "hand holding." Dedicated operators must constantly check if the print quality is acceptable and ensure that issues like print artifacts, caused by print head nozzle outs, are not visible. If left unchecked, hundreds of feet of printed media could be wasted resulting in cost-overruns, rework, and longer time to customer fulfillment.
Newer print systems, such as Canon's Océ Colorado printer with UVgel ink technology, use a sophisticated print head monitoring and compensation technology to help ensure, in real time, that print quality is maintained throughout a print job. Therefore, these printers can be set up and left unattended, allowing the key operator to go about their workday.
These types of labor saving technologies will become more important as the U.S. continues to see a drop in unemployment to unprecedented low levels.
Shorter, decreasing turnaround times.
A December 2017 study by InfoTrends titled "Looking for BIG Opportunity in Graphic Communications & Specialty Printing," indicated that 61 percent of PSP's customers wanted their Large Format prints turned around in less than 24 hours. In 2013, this was 41 percent.
This means PSPs need not only faster printers but also printers that deliver first-time-right print quality, as well as any labor savings and automation they can incorporate.
Shorter print run lengths.
Because campaigns are more regional in nature, customization and personalization continue to be key factors for printing projects. As such, PSPs have to be able to accommodate shorter run jobs and need printers that are capable of seamlessly and quickly switching from one roll of media to another.
Print applications.
Some of the fastest-growing applications include soft signage and wall graphics/panels. Soft signage for large format graphics is especially popular for tradeshow markets due to its relative light weight (leading to lower shipping costs) and ability to roll or fold prints for shipping, compared to rigid printed panels.
Wall graphics panels and murals are another fast growth application. However one should be mindful in choosing a print technology that can easily print these panels without any color shifts or geometrical/pattern misalignments that are caused by the stretching of media being printed. Any technology that uses a lot of heat to dry the inks, such as Latex or Eco-Solvent, can cause these issues.
On the other hand, roll printers that use cold-cure LED mitigate the issues of color shifts and panel mis-alignment. The last thing you want to hear from your installer at the customer's site is that the wallcovering panel colors don't match or the images do not align correctly across panels.
Integrated finishing workflow.
As previously noted, large format graphics print shops are becoming more automated in their workflow. Many tasks, for example print finishing, have become automated.
As such, digital X-Y cutters for roll media and digital flatbed routing and cutting tables for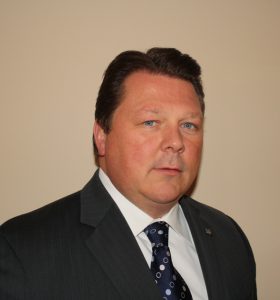 both rigid and roll media have become an integral part of a modern print shop. Once set up, these digital cutting devices can help significantly reduce both shop labor requirements and waste due to mistakes from manual cutting.
—Sal Sheikh
Sal Sheikh is senior director, BISG Océ Products LFS Marketing & Support, Canon U.S.A., Inc., and vice president, Marketing Large Format Solutions, Canon Solutions America.