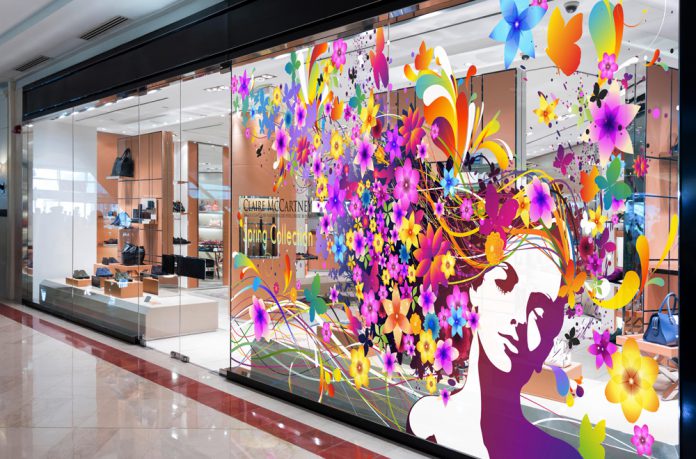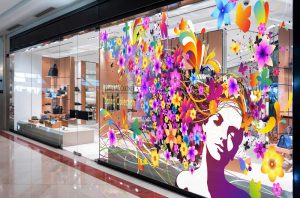 Whether looking to find a cost-efficient, entry-level solution or expand service offerings, solvent printing (primarily known for signage) can be an efficient, versatile resource for a range of printing needs—including fine art reproduction, vehicle wraps, photographic prints, canvas prints, stickers, and more.
Solvent delivers a variety of advantages and durable output to exceed the needs of customers.
Its versatile media compatibility, outstanding durability, and weather- and scratch-proof output make it an ideal solution for print service providers (PSPs).
In addition, solvent printing technology is providing new levels of photographic output quality in faster turnaround times, allowing PSPs to invoice additional projects and generate added revenue.
Following are five ways solvent printing technology can help PSPs maintain strong customer relationships, generate additional revenue, and stay ahead of market needs:
Image Quality. The number-one requirement of any PSP is to provide customers with outstanding image quality.
If a customer feels they can get better image quality elsewhere, they will not be back for return business, and a potential revenue opportunity is lost.
When seeking a wide format solvent printer, look for one leveraging advanced technology such as dual-array printheads and an advanced media feeding system to help automate overnight workflows and ensure high-quality sellable output with less visible banding and graduations.
In addition, look for color gamut levels and photographic output-quality levels to ensure the investment will be guaranteed to deliver the highest image quality.
Versatility. The versatility behind solvent allows PSPs to differentiate their offerings and provide customers with unique applications without compromising quality.
Customers may not always be seeking the same type of print. A customer who originally ordered an outdoor banner may return for stickers to be used as part of a skateboard deck design or photographic prints for the interior of their store. All of this can be done with solvent printing technology.
Beyond expanding service offerings and ensuring output quality, PSPs should seek solutions that integrate ink guarantees to safeguard customer satisfaction and reliability. Output guarantees, such as the Avery Dennison ICS Performance Guarantee and the 3M™ MCS™ Warranty, work with technology, ink, and media manufacturers to ensure combined packages produce durable output, leaving customers likely to return and recommend print services to others looking for similar output.
Color Consistency. In branding and signage, offering color consistency is a must.
You'll never see a McDonald's or Coca-Cola red a shade or two off from the iconic color. Print service providers must be ready and able to offer an expanded color gamut and successfully match any color a client throws their way.
The solvent ink industry is evolving due to rapid advancement in technology and ink chemistry—now allowing PSPs to reach 98 percent Pantone and ensure efficient, precise, and repeatable performance. Ink technology has expanded outside the traditional CYMK color scheme with successful formulations for red, white, and metallic silver.
Solvent ink chemistry and technology embeds colorant into the media to establish a more permanent bond between substrate and ink. By penetrating the media, it is able to withstand water, scratching, and fading.
Ink Efficiency. To help their businesses succeed, PSPs must be considerate with asset efficiency, including overall ink usage. Generally more efficient than water-based ink solutions, solvent ink was designed for high-speed, high-production output.
In addition, traditionally solvent ink is less expensive than other types and, over time, can help a PSP transition into the wide format printing business by aiding in managing ink costs.
Ideal for a new PSP learning how to manage print shop cash flow, most solvent printing technology traditionally does not require installing a 220v hook up, which could result in reduced energy costs.
Same-day Lamination. The majority of solvent prints will be laminated, as it's an important step in the graphics production process for outdoor signage. Laminated output weatherproofs the print and helps protect against damage.
Lamination is done to add durability, prolong the life of the print, and improve visual qualities (such as image sharpness, color saturation, and heightening the contrast between colors).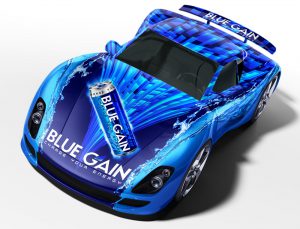 Traditionally ink and media manufacturers have recommended PSPs allow solvent output to dry for twenty-four to forty-eight hours for the off-gassing process to take place. However, due to rapidly evolving technologies, new solvent ink technologies have the ability to reduce the off-gas time by at least 75 percent, allowing PSPs to laminate solvent prints the same day they come off the printer—as fast as six hours after the print is complete.
By decreasing the curating time, PSPs can laminate and increase the rate projects are sent out for installation, creating more opportunities for them to take on additional jobs and increase overall revenue.
Conclusion
Solvent printing technology delivers fast, reliable, high-quality output and enables PSPs to gain advantages in image quality, total cost‑of‑ownership, and project turnaround time.
By integrating solvent printing technology, PSPs can expect durable, consistent output suitable for a variety of printing applications, delivered at impressive speeds that far exceed customer expectations.
By increasing output quality and decreasing project turnaround time, PSPs can confidently accept additional projects, resulting in increased projection and revenue opportunities.
By Matt McCausland, product manager, Professional Imaging, at Epson America, Inc.