FUJIFILM North America Corporation, Graphic Systems Division, announces its entrance into the flexible packaging market with its new J Press FP790 digital inkjet water-based press (hereafter the FP790). The FP790 will be available in the North America market mid-2022, with the product being launched on a global basis in phases after that.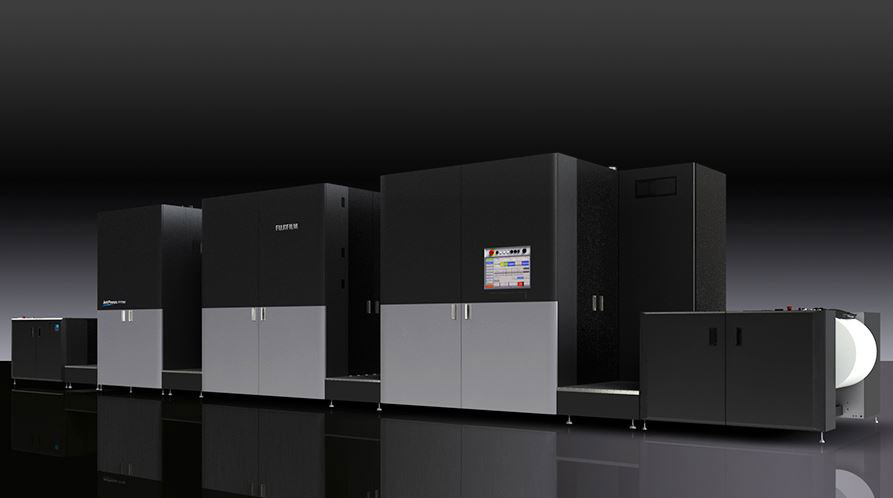 According to a recent Smithers report on the Future of Flexible Packaging Through 2024, global consumption of flexible packaging is forecast to increase at an annual average rate of 4.0% over the next three years*1. Today, digital print within the flexible packaging segment makes up less than one percent of overall total output. Digital printing for flexible packaging is becoming increasingly necessary as the demand for shorter and more strategic runs, faster delivery times, more SKUs and a more efficient print process, continues to grow. Meeting this increased demand can only be accomplished using a high-end digital production asset.
Main Features of the FP790:
Environmentally friendly print process
Fujifilm employs environmentally friendly water-based primers and water-based inkjet technologies which meet or exceed all regulatory requirements for flexible packaging printing. Laminating, slitting, and bag-making can be processed in the same way as existing analog printing so no additional capital investments are required.
High productivity for short, medium and strategic runs
The maximum substrate width is 31 inches (790mm) and the printing line speed is 164 feet per minute (50 meters), no matter the number of colors. Changeover of unique printing jobs and design adjustments can be implemented within a matter of minutes, contributing to the overall improvement of production efficiency by using the FP790 in combination with existing analog assets.
Wide color gamut and high quality reproduction
Using 1200 X 1200 DPI resolutions with CMYK colored inks, the FP790 can achieve more than 90% of the PANTONE color gamut, while also using two white inkjet channels for delivering high white opacity. This wide color gamut capability will allow converters to achieve special brand and spot color matching with no need for additional special inks.
"We have been able to provide to the commercial print markets the highest image reproduction quality and productivity that surpasses even the best offset printing presses, allowing the J Press brand to achieve high market share around the world," said Matt Bennett, global vice president business strategy, packaging, FUJIFILM North America Corporation, Graphics Systems Division. "To date, we have installed more than 200 J Press digital machines in the commercial and folding carton markets, continuing our market leadership worldwide. We're excited about the added capabilities and increased efficiencies the FP790 will bring to the flexible packaging industry."
On June 25, 2021, at 9AM CST, please join Fujifilm for a webinar, "The Future of Digital Labels and Flexible Packaging", during which Sean Smyth of Smithers will review the latest market forecasts, developed as the basis for the most recent Future of Digital Packaging and Labels report.
*1 – Data from Smithers "The Future of Flexible Packaging Through 2024" report