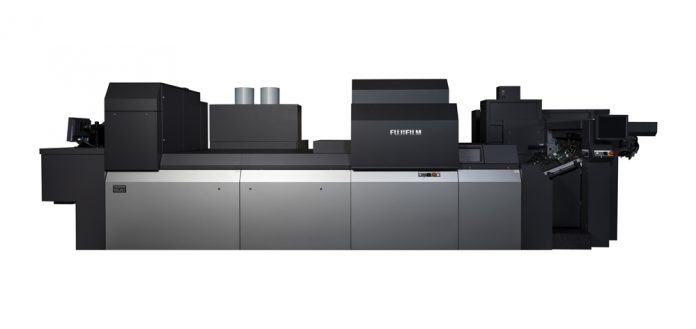 FUJIFILM North America Corporation, Graphic Systems Division, has announced a strategic partnership with Permalite, Inc., the largest inkjet coating manufacturer in the United States today based out of Austin, Texas. The partnership will enable Fujifilm customers to obtain access to a new collection of specialty print media for the Fujifilm J Press 720S and 750S including synthetics such as PVC and Polypropylene, two of the most commonly used synthetic media, as well as fine art canvases and adhesive backed vinyls.
"Fujifilm and Permalite share a common mission of collaborating with customers and producing high-quality and specialty printing products with the most advanced technologies on the market," said Ed Pierce, product marketing manager at FUJIFILM North America Corporation, Graphic Systems Division. "Through our partnership, we will bring together the complementary strengths of Fujifilm's digital press technologies with Permalite's finest inkjet media, maximizing our offerings to our customers."
With more than 50 million square feet of annual coating capacity, Permalite is known for producing a broad range of award-winning films, textiles and papers that set the global standard for printable substrate excellence. Through the strategic partnership, Fujifilm customers will be able to select from a variety of finishes along with various substrates. The introduction of the new Permalite synthetic and alternative media range will provide additional value to the ever expanding J Press customer installation base.
"We were immediately impressed by Fujifilm's latest generation of digital presses with the J Press 750S," said Chris Cudzilo, vice president of sales and marketing at Permalite. "The speed, accuracy and simplicity it showcases is totally focused on the future for printing. When we designed the media portfolio to match both the J Press 720S and 750S needs, we knew it had to be built to match or exceed these qualities for a seamless experience and beautiful results."
For additional information on FUJIFILM North America Corporation, Graphic Systems Division, visit www.fujifilm.com/us/en/about/region/affiliates/graphic-systems.
For additional information on Permalite, Inc, go to www.permalite.com.
—Press Release