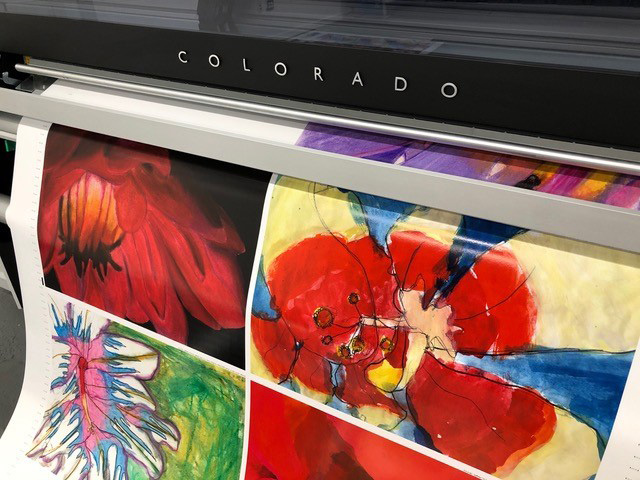 Print has the power to inspire and encourage. To celebrate its influence, each year, on International Print Day (10/21), organizations across the globe take twenty-four hours to highlight all that is possible through print.
According to the 2019 Canon Print for Action survey, conducted by Ipsos, 76 percent of Americans say the quality and graphics of the print is what captures their attention. Graphic design has an uncanny ability to permeate our thoughts and play a pivotal role in our decision-making process, and this all would not be possible without print's influence.
Reflecting the company's commitment to promoting positive action through print, Canon Solutions America, Inc., a wholly owned subsidiary of Canon U.S.A., Inc., is proud to highlight its customer Fresh Artists, an award-winning nonprofit organization based in Philadelphia, and how it celebrates International Print Day not just once a year, but every day, through art and graphic design.
Founded in 2008, Fresh Artists is dedicated to showcasing how art can help change lives, specifically for disadvantaged children throughout America. Through vibrant colors and graphics, Fresh Artists' team of talented staff educates students through art, creating an environment that inspires those in the community to explore their creativity.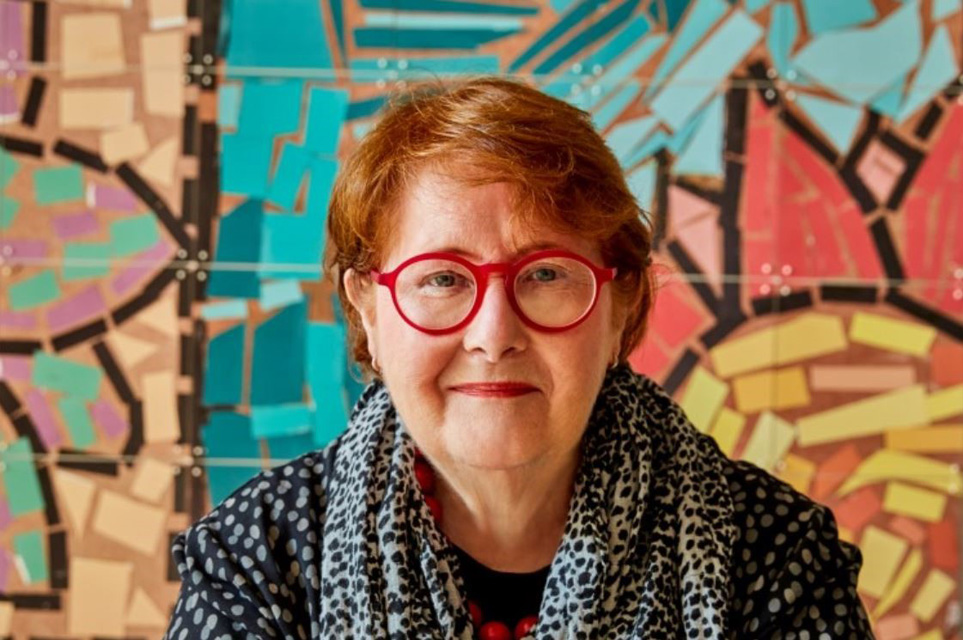 "Our philosophy is simple – great art doing good – and we accomplish this by empowering young lives through art and philanthropy, advocating for quality public education for all children by installing giant reproductions of children's art in highly visible and unexpected places, and delivering art supplies and innovative art programs to schools struggling with massive cuts in arts funding," said Barbara Chandler Allen, founder and president, Fresh Artists. "We truly love what we do, and the smiles on our students' faces make everything worth it. Canon's equipment is able to help bring the students' artwork to life, and without it, those smiles would not be possible. We look forward to continue working with Canon Solutions America, Inc. and celebrating the power of print through art."
Fresh Artists takes printing beyond simply installing scaled-up reproductions of the children's art. The company's ground-breaking career exploration program, Cool Jobs, introduces more than 600 middle school children to highly successful people with jobs in wide-format printing and leaders in vehicle wrapping. Additionally, its hands-on studio workshops, BIG ART, takes middle schoolers and high school teens through the entire print process of image capture, scanning, color correction, inkjet and dye-sublimation printing, as well as finishing, exhibit fabrication and installation in corporate interiors. Through this program, Fresh Artists helps showcase attainable, enjoyable careers in the creative economy to its students.
With help from the Canon Colorado 1650 printer, Fresh Artists has been able to bring its students' art to life, showcasing their original designs to create large-scale pieces which can be seen on the walls of businesses across the country—from corporate office buildings to the sides of city buses. To date, Fresh Artists has curated an ever-growing collection of over 2,300 artworks created by students, positively impacting the lives of millions of young people and delivering more than $2.5M in art supplies to classrooms across the country.
Interested in obtaining a piece of artwork for your business or learning more about Fresh Artists? Please visit https://www.freshartists.org/.
—Press Release