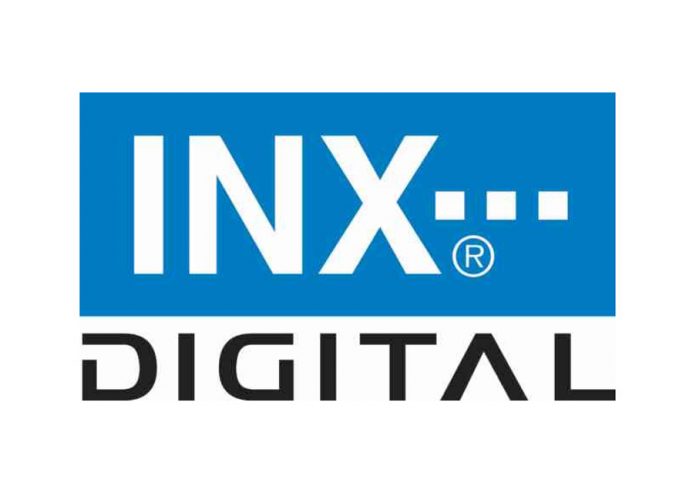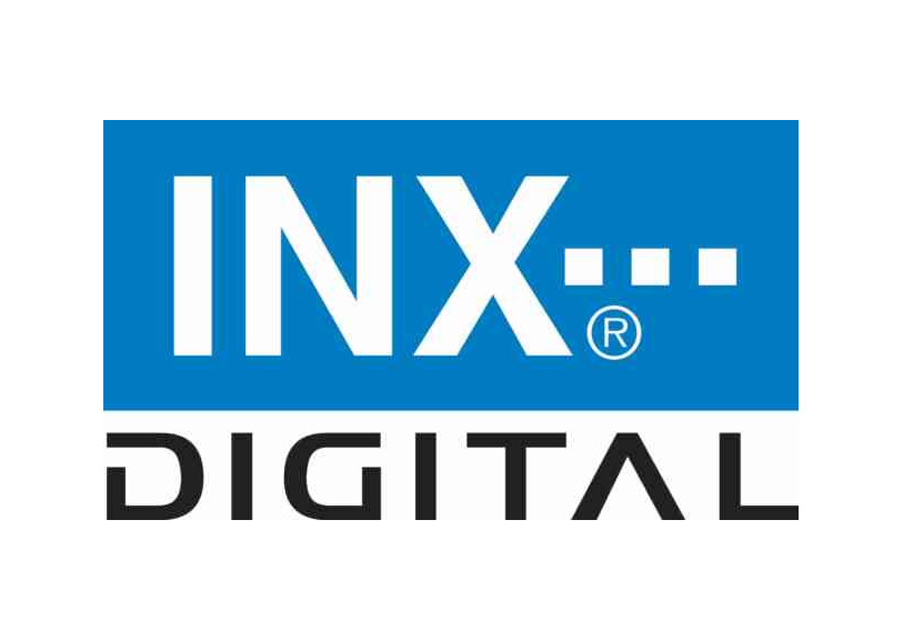 Finding an ink product that provides a competitive edge by impacting print quality and lowering costs per liter is a good New Year's resolution. INX Digital (booth 448) just made it an agenda item to check out for those attending the FASTSIGNS International Convention, January 17-18 at the Orange County Convention Center in Orlando.
INX will showcase its high-performance TRIANGLE® HFB wide format inkjet inks, comparing printed side-by-side quality samples against HP's 250 OEM ink. Known for its excellent adhesion and flexibility on a wide range of digital graphics medias, HFB is formulated to offer high chemical resistance and run cleaner than OEM inks. Evan Lyons, Western Regional Sales Manager, says other influential factors contributed to a spike in HFB sales during the fourth quarter of 2018.
"We have received tremendous feedback about our HFB inks. In the last three months we have had over thirty successful ink conversions to HFB across the U.S., converting independent PSP and franchise owners alike," informed Lyons. "These inks are generating interest due to the dramatic ink savings per liter compared to even the lowest volume priced OEM inks in the marketplace.
Lyons says having a wide color gamut with consistent repeatability also makes HFB an attractive choice.
"We offer four- and six=color solutions with our ink-making custom color profiles as part of the technician conversion process. Achieving high-density reds, such as the true Coca Cola red, time after time is important to earn repeat corporate business. HFB does so, without sacrificing quality while hitting G7 standards. End-users report they are particularly happy with our ink jetting, the smoothness for tight detail, and that the adhesion of HFB performs to the OEM standard on a variety of substrates such as Coroplast."
Another benefit with converting to HFB inks is the outstanding Ink Train warranty INX offers. Covering TRIANGLE wide format inks for outdoor durability, it is the most comprehensive warranty in the industry.
"We are the alternative choice for our customers and the Ink Train warranty builds the confidence of the end user as they move away from HP technical support," sums up Lyons. "All of our trained INX technicians know how to support these printers and where to source parts. This assures our end users, in addition to giving them the ability to save up to 40 to 45 percent by using HFB instead of the OEM inks. Those savings are making a huge difference."
He and Dan Moeller, Midwest Regional Sales Manager, will be available to assist attendees in booth 448. For more information, visit www.inxinternational.com.
About INX International Ink Co.
INX International Ink Co., is the third-largest producer of inks in North America, with full service subsidiaries in Europe and South America and is part of Sakata INX worldwide operations. The company offers a complete line of ink and coating solutions technology for commercial, packaging and digital applications. As a leading global manufacturer of inkjet inks, they provide a full palette of digital ink systems, advanced technologies and integrated services. To stay in touch with the latest developments, visit www.inxinternational.com.