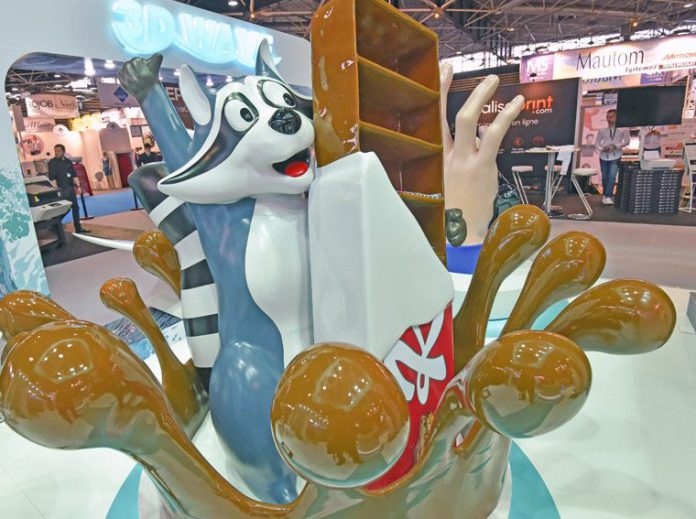 Massivit 3D Printing Technologies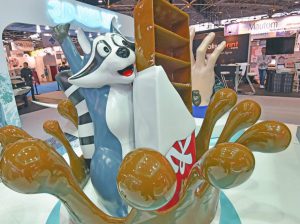 , the leading provider of large format 3D printing solutions for visual communication applications, will use ISA Sign Expo (March 22-24 – booth 629) to demonstrate how print providers and sign & display companies can open the door to new application opportunities and drive growth with its unique large format 3D printing technology.
Propelling existing 2D applications to exceed the expectations of brand managers, advertising agencies and designers, the Massivit 1800 Printing Solution enables print providers and sign & display companies to ignite new levels of creativity and sharpen their competitive edge.
Visitors to the Massivit 3D booth can witness this first-hand via live on-stand demonstrations as well as an extensive catalogue of spectacular, attention-grabbing 3D printed projects. These will include customer-engaging retail displays, super-sized selfie points and illuminated soft signage. Attendees will also discover how the technology opens the door to the production of stand-out, lightweight channel lettering that can be enhanced with video mapping.
For those looking to enter new markets, the Massivit 1800 opens the door to advanced, revenue-enhancing manufacturing methods, including vacuum forming and thermoforming. With the ability to use 3D printed molds to craft customized and repeat campaigns, customers can bring high-endurance, outdoor applications to fruition faster and more cost-effectively than with traditional methods.
Commenting on Massivit 3D's presence at the show, Judith Vandsburger, North American Director of Sales for Massivit 3D, says: "ISA Sign Expo will be a significant and important milestone for Massivit 3D."
Informative 3D printing keynote session
As part of ISA Sign Expo's conference program, Sharon Rothschild, Product Manager at Massivit 3D, will deliver a free-to-attend keynote presentation entitled, '3D for the Signage & Display Industry' on Thursday, March 22 at 1pm in the Lounge & Learn arena. Looking at examples of projects undertaken by businesses who are already benefitting from the power of this technology, attendees will discover how they too can evolve their market proposition and enable new revenue streams.
Massivit 3D will host daily 15-minute in-booth presentations throughout the show. Also, free-to-attend, these sessions will provide an educational platform to explore the benefits obtainable from the large format 3D printing process – from design to finish. Those interested in joining the sessions are encouraged to visit the Massivit 3D booth for more details.