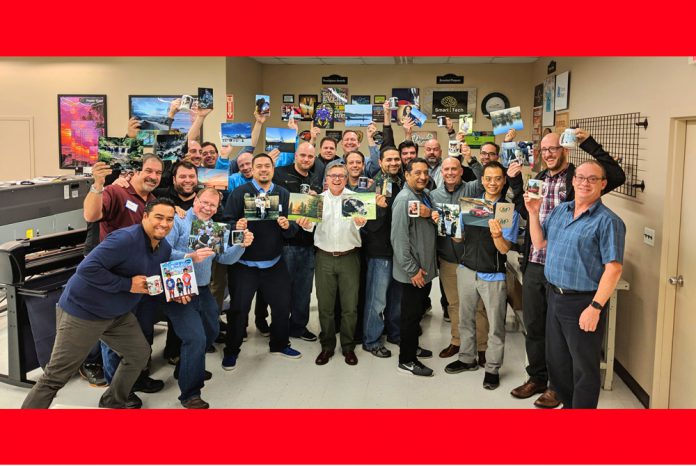 Minuteman Press International, the world's leading design, marketing, and printing franchise, is continuing its research and development of print products and services on behalf of its nearly 1,000 franchisees with a new dye sublimation training initiative. In conjunction with securing new and ongoing partnerships with key dye sublimation printing experts and suppliers, Minuteman Press recently completed dye sublimation training for their regional field support representatives at their world headquarters in Farmingdale, New York.
"At Minuteman Press, our main goal is always to support our franchise owners in any way we can," says Michael Jutt, Minuteman Press International Executive Vice President and Director of Training. "We have put in the time and the resources to research dye sublimation printing and how to best implement it across our franchise system. With our key suppliers in place and our local support teams out in the field further educating and training our franchise owners and their employees, we are excited about where this expansion of products and services will lead."
For the 15th straight year and 26 times overall, Minuteman Press International is Entrepreneur's #1 ranked marketing and printing franchise in 2018. Independent franchisee satisfaction firm Franchise Business Review has also named Minuteman Press a top franchise of 2018 based on direct feedback and Minuteman Press franchise reviews from owners.
Dye sublimation is a form of printing that uses heat and pressure to transfer high-quality images or pictures onto items such as plastic, metal, wood, or fabric. Items such as custom branded apparel, signs, name tags, artwork, and promotional products including drinkware, cell phone covers, and picture frames can be decorated using dye sublimation printing.
For more information on Minuteman Press products and services, visit www.minutemanpress.com.