Mutoh America, Inc., a leader in wide format inkjet printers and cutters, has announced that they will officially be shipping orders on their new rotary attachment for their ValueJet 626UF UV/LED Flatbed Printer.
"The specialty print market is one of the fastest growing markets for the print industry, shares Mark Rugen, Mutoh's director of Product Marketing. "While the ValueJet 626UF printer can print on many flat substrates for awards, photographs, and more, adding the Mutoh Rotary unit will give you the ability to print on cylindrical pieces such as glasses, bottles, candles, cups, and more."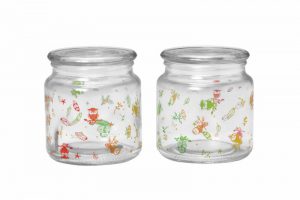 The Rotary unit is an optional device for the Mutoh ValueJet 626UF UV Printer. Using the included RIP supplied with the VJ626UF, varnish and white inks can be applied to the surface of the cylindrical objects for a custom effect, even glossy or textured finishes. Print to metal, glass and many other surfaces.
Mutoh's rotary attachment for the VJ626UF is easy and fast to install—just needing two screws.
It is capable of printing on 1.2- to 4.7-inch-diamter objects user two roller pitch options.
It has an adjustable media retainer to accurately place various-diameter objects on the roller for consistent printing.
It is able to produce a high-gloss finish by applying varnish overcoat.
The Rotary attachment (msrp $2,495) is now available for sale through authorized Mutoh resellers across North and Latin America. For sales inquiries contact your authorized Mutoh reseller or find one at http://www.mutoh.com/dealers.