Nazdar Ink Technologies, the leading manufacturer of UV, water-based and solvent-based wide-format digital inkjet, screen-printing and flexographic ink products, has announced the launch of the Nazdar 205 Series. The new inks have been designed specifically for use in Roland TrueVIS SG2 and VG2 Series wide format digital printers running Roland TrueVIS TR2 inks.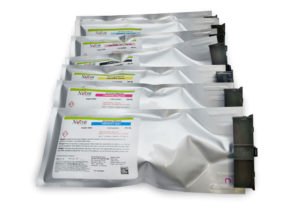 Featuring plug-and-play capabilities and consistent high-speed printing performance, users can simply replace the original equipment manufacturer (OEM) ink as it runs out with the 205 Series ink, producing high-impact, high-intensity colours comparable to the original ink set. They are also suitable for use in a wide range of environments without the need for specialized ventilation.
Nazdar 205 Series inks are available in CMYK plus light cyan, light magenta and light black and can be used to print on all commonly used graphics substrates such as banner material, flexible and pressure-sensitive vinyl, blue back paper and backed mesh, opening up all sorts of projects to users.
"The new Nazdar 205 Series inks offer a closely colour-matched and chemically compatible alternative for Roland TrueVIS SG2 and VG2 Series printers running TrueVIS TR2 inks. They deliver consistent and reliable print performance, even at high-speed print modes," says Stephen Woodall, Market Segment Manager – Aqueous & Solvent Digital at Nazdar Ink Technologies. "The performance of the 205 Series is equivalent to – or even superior to – the original OEM inks."