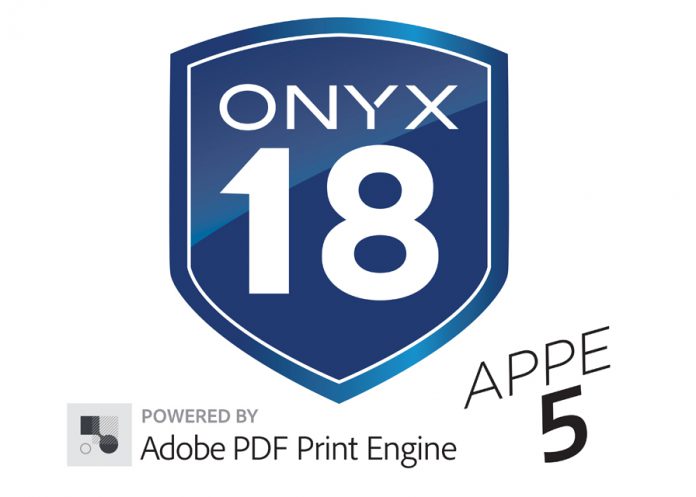 Onyx Graphics, Inc., will debut ONYX 18.5 software at the upcoming SGIA Expo in Las Vegas, Nevada. Following the successful release of ONYX 18 that ushered in industry-defining new technologies for color accuracy, consistency, and conformance to standards that can be validated to customers, ONYX 18.5 achieves another first for the wide format print industry being the first RIP solution with the Adobe PDF Print Engine 5 (APPE 5). Attendees are invited to see this new version at the Onyx Graphics booth 1032 during the SGIA Expo 2018, October 18-20 in Las Vegas.
"ONYX 18.5 is a huge step forward in performance across the entire industry for print service providers looking for speed, reliability, and superior quality output," said Bryan Manwaring, director of Product Marketing at Onyx Graphics. "We've seen significant performance gains against previous versions of ONYX. ONYX PosterShop and ONYX ProductionHouse customers are seeing RIP speeds that are twice as fast."
Building upon the award-winning ONYX 18 software, this new version release with APPE 5 includes the latest technological advances such as support for PDF 2.0 features including black-point compensation. "The technology built into ONYX 18.5, coupled with Adobe PDF Print Engine 5, demonstrates that Onyx Graphics is committed to building state-of-the-art workflow solutions," said Mark Lewiecki, senior product manager at Adobe. "Their continuing innovation increases the competitiveness of Onyx Graphics' customer base, and raises the bar for the entire wide-format print segment."
ONYX 18.5 software continues to lead the charge for the best color in the wide format print industry with new spot color tools for greater accuracy and vibrancy, enhanced iccMAX compatibility, and new Quick Set application library management to get to sellable prints faster.
Visitors to the Onyx Graphics booth at SGIA will see the full product and will have the opportunity to gain insight into a high-performance ONYX station to maximize the power of ONYX. This next version release will be available for the full range of ONYX products including ONYX Thrive print workflow and ONYX RIP products. Current ONYX customers are encouraged to act now by purchasing an ONYX Advantage subscription, which automatically qualifies them for ONYX 18.5 software upon release.
As part of this reveal, Onyx Graphics is offering free attendance to the show through its website at www.onyxgfx.com.
SGIA attendees can also see the full suite of ONYX SiteSolutions products and experience a first-hand view of the latest developments in ONYX Hub, the company's business intelligence tool for wide and grand format print. Customers will enjoy new user interface updates including a homepage with views into all areas of production, new reporting features, access to Thrive Production Manager to submit jobs from anywhere as well as access to in-product help.
Onyx Graphics proudly supports the widest range of industry-leading printers and manufacturers. In addition to the Onyx Graphics booth, ONYX software will be driving printers on numerous partner booths around the show. Attendees are encouraged to visit the Onyx Graphics booth #1032 for a complete list of partner stands showcasing the power of ONYX software.