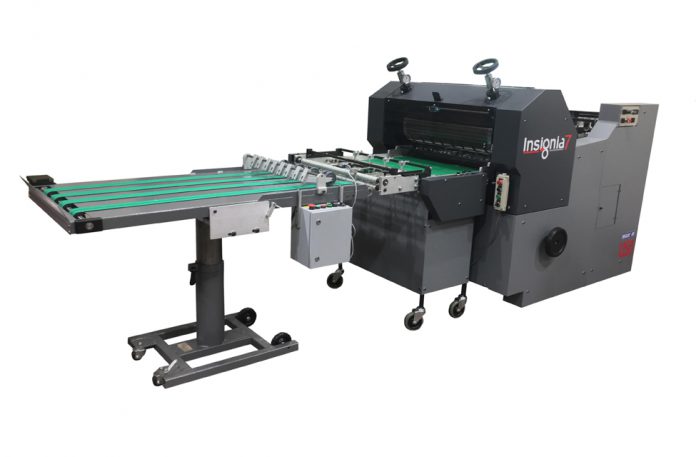 Rollem International's Insignia Die Cutting Division is pleased to announce two installations of the Insignia Sheet-fed Flexo-Magnetic die cutters. The line is currently offered in four sizes to meet printers' specific press needs.
Voom Group in Plano, Texas provides marketing services, graphic design, printing, and laser etching, as well as promotional products, to small, medium, and large businesses. They received an installation of the Insignia6 20-by-20-inch-capacity die cutter. They will be using their IS6 for a variety of jobs, including door hangers and custom boxes. The 20-by-20-inch sheet size enables maximum utilization of sheet imposition with the ability to feed sheets either portrait or landscape into the die cutter.
Bonanza Press in Woodinville, Washington installed the Insignia7, the largest in the Insignia series with a 30-by-24-inch sheet capacity. Bonanza has been creating and manufacturing high-quality, entertaining, and profitable charitable and social gaming products for over thirty years. The IS7 is the ideal packaging finishing solution for output from large format digital or offset presses with the ability to produce one-off items to hundreds of thousands! It is fast becoming the ideal solution for die-cutting industrial name tags and component identification labels in a wide range of substrates including foils, plastics, and even aluminum.
For more information on Insignia Die Cutting products, visit www.insigniadiecut.com or call (800) 272-4381, ext. 11.