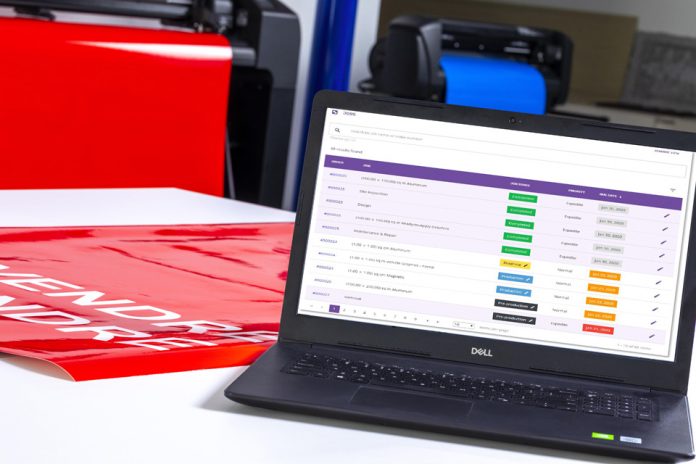 With the goal of helping sign and large format businesses have a strong final quarter of 2020 as they get back to work and re-open, SAi has announced details of its next 'Workflow Wednesday' online educational session. Focusing on SideKick, SAi's convenient and easy-to-use job organization tool, the informative free-to-attend Webinar will explain how sign and large format businesses can effortlessly manage their end-to-end production operations, from quote creation to invoicing.
Kicking-off Q4: New Feature and Special "Back to Work" Promotion
Attendees to the session will be among the first to hear about a useful new feature that SAi has integrated into SideKick following its launch at the beginning of the year.
Additionally, SAi is running a 'back to work' promotion on SideKick, enabling users to take advantage of a lower annual or monthly cost, as follows:
$19.99 per month based on 12-month commitment
$24.99 per month based on month-to-month option
$239.99 annual pre-paid
SAi's dedicated SideKick tutorial will stream live on the company's YouTube channel: bit.ly/watchsai on Wednesday September 30 at 2:00pm Mountain Standard Time, USA.
Following the tutorial, the video will be available to view on the same channel.
—Press Release