To make it easier for print resellers and print buyers to source large format printing, SignCenter launches a new Web site.
SignCenter, the wholesale to the trade only, large format print provider, headquartered in Milford, Connecticut, has launched an all-new public Web site to complement their reseller portal that was designed last year. The site is fully responsive for mobile and desktop and boasts new content, fresh images, and an improved easy-to-follow navigation.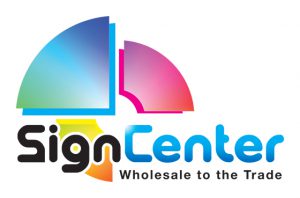 With the new Web site, SignCenter is emphasizing education about application, media, and process. "We wanted this Web site to go back to our roots and be a source of knowledge. Our willingness to share our expertise in print production combined with our helpful customer service team have historically been significant contributors to our growth. We needed our Web site to follow suit," explains Michael Oliveras, owner at SignCenter. "The previous site was not serving our potential resellers the way we wanted."
Even with an emphasis on education, SignCenter doesn't share everything on their open Web site. They offer additional resources, including pricing and print templates, on a private portal for their registered resellers. On the new public site, potential resellers now get dedicated landing pages depending upon their industry to help them grow their business in the retail print, signage, events, exhibits, and displays, and print broker channels.
SignCenter made several noteworthy investments in 2017 to increase and improve their services and offerings. "We invested in new print technologies, and we rolled out a brand-new reseller portal. [We] expanded our facility to fit more new technologies and added to our team. We are positioned to make 2018 a successful year for us and our resellers," says Oliveras.
To browse the new Web site, visit https://websigncenter.com.