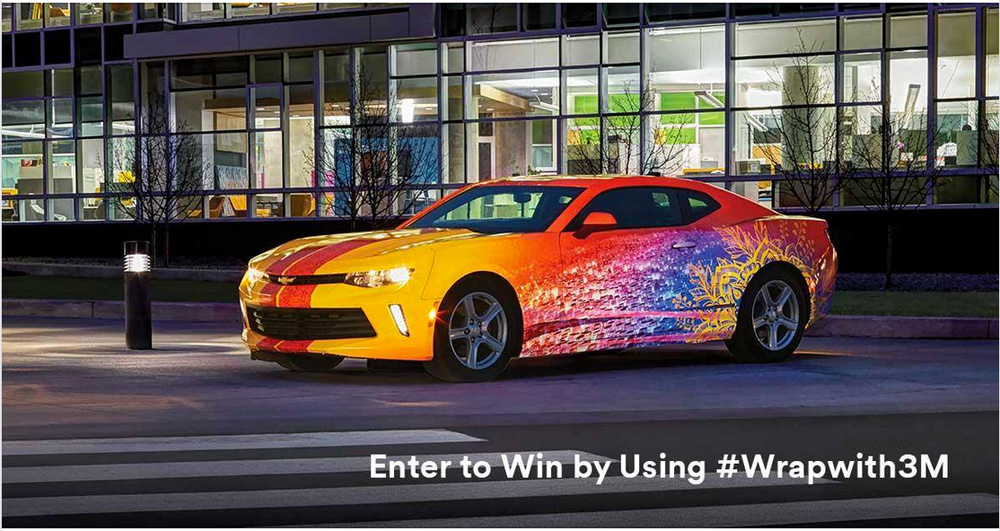 Beginning Monday, October 12, 2020, and running through November 1, 2020, 3M is calling for graphic professionals to show off their favorite vehicle wrap for a chance to win a roll of 3M print film and overlaminate*.
At the beginning of each week, 3M will post a vehicle wrap "theme" to its Facebook and Instagram to indicate the type of vehicle project needed to enter the sweepstakes. This week's theme is muscle cars; enter before the beginning of next week (10/19) to be eligible.
A new theme will be announced each week, so everyone is encouraged to check back on October 19 and 26 for last week's winner and the next theme.
When: October 12 – November 1 (promotion period)
How to Enter:
At the beginning of each week within the promotion period, visit 3M Films Facebook or Instagram page to see what the vehicle theme for that week is. The theme for the week of October 12 is muscle cars.
Upload a picture of your favorite vehicle wrap that fits within that weeks theme to your Facebook or Instagram.
Include the hashtag #Wrapwith3M.
Tag @3Mfilms and your distributor.
How to Win:
3M will draw one winner at random each week.
Don't forget to check 3M Films Facebook or Instagram for theme details at the beginning of each week.
*Valid in U.S. only. Click here to view rules and additional information.