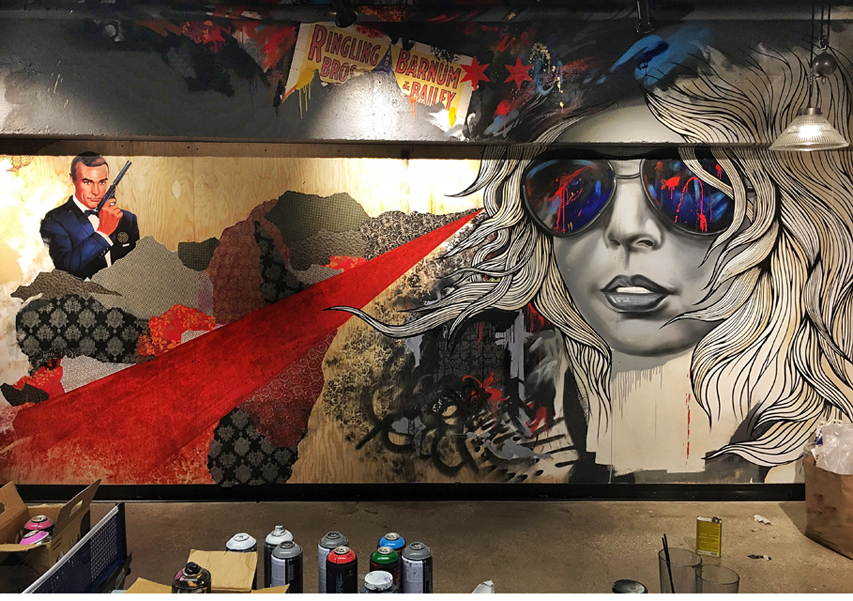 In interviewing Eric Lazar, partner and lead evangelist for SpeedPro Chicago Loop, it's clear that his enthusiasm, boundless creativity, and five years of experience drive his current work in translating client requests for digital advertising and large format graphics into solutions that can compete with top agencies in the United States.
As a United States Marine Corps veteran, Lazar's training has prepared him for the roller coaster experience of being an entrepreneur. "I credit my time as a U.S. Marine with giving me the structure, discipline, and fortitude to launch a business," he says. "Without that experience, I'm not sure I'd be prepared for the trials and tribulations that comes with entrepreneurship."
SpeedPro Chicago Loop is a franchise, one in which Lazar bought the rights to launch a new studio back in 2015. (Note: The "Loop" refers to their location on famed drive Michigan Avenue in the center of Chicago.)
"Our vision was to leverage the benefit of being part of a franchise organization while lending a unique 'agency-esque' experience," says Lazar. "My business partner and long-time friend Rebecca Considine and I come from a traditional media and agency background; thus we sought to infuse a thought leadership and service excellence approach into what has become an increasingly commodity-based industry."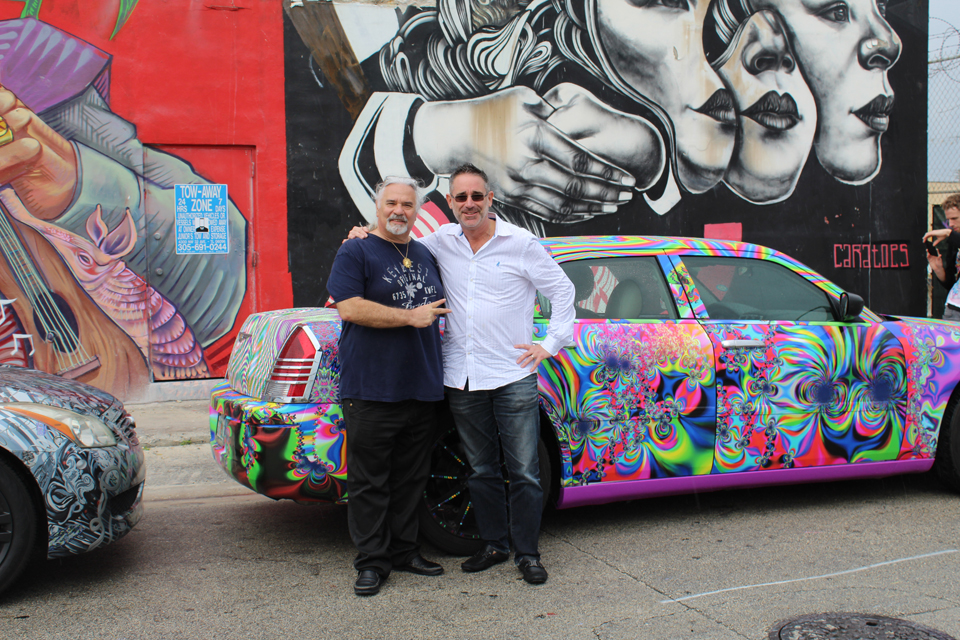 Lazar and Considine diverged from the wholesale opportunities model, instead opting to work directly with clients to bring a more creative lens to the marketplace. "That's not to say we don't have a solid wholesale clientele of other printers who don't have our capabilities or capacity, but it's a well balanced portfolio," says Lazar.
Everything they do is custom—there are no pre-made graphics to choose from. Generally clients come with their artwork, and SpeedPro Chicago Loop will assist in the design process based off their developed concept.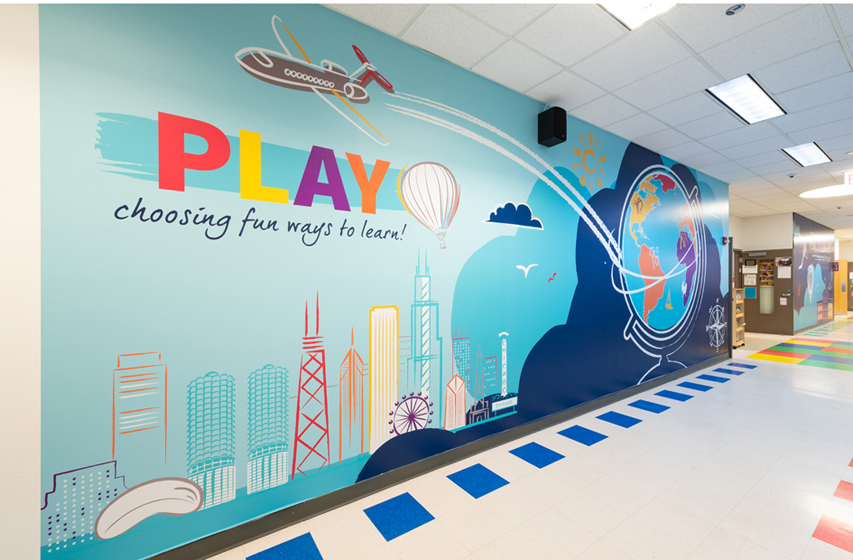 Their large format offerings range from (but not limited to) decals, banners, wall murals, and floor and window graphics to exhibits, event and tradeshow signage, point-of-purchase, prototype and small-run boxes, router cutting, and vehicle wraps. The shop also prints directly to canvas, wood, metal, and acrylic.
As a small studio with two partners, one of them will run point—coordinating logistics and production schedule, preparing a site survey (if appropriate), and assigning a graphic designer and a production manager to oversee all the associated printing and quality assurance. Depending on the scope and complexity of the installation, they also task an installer(s) with the requisite skills, credentials, and certifications to complete the project.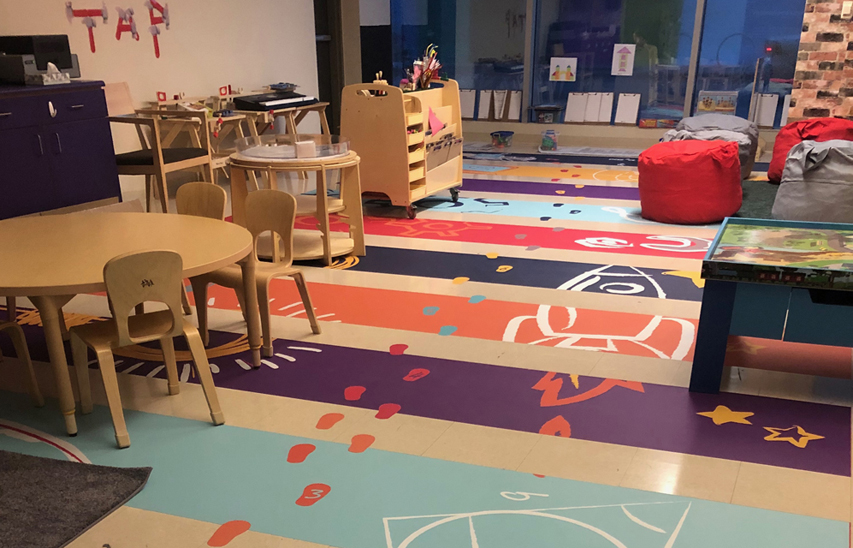 Where the shop offers the greatest value, however, is helping customers select the correct material for the specific application or introducing them to unique and innovative options that add a special "pop" to the project—a concept they've coined as Surface Impact®. "We trademarked this idea, which conveys the concept of maximizing the visual influence of every surface to achieve the greatest branding and monetary potential," he says.
SpeedPro Chicago Loop seeks to take a deeper dive into the vision of their client. "Through this exploration process, we work to understand their goals and offer options to exceed initial expectations, as well as uncover any aspects that might delay or prevent achieving the desired results—for example, weather, local ordinances, timing, access, etc.," says Lazar. "From there, we discuss design and art, ideal materials, roles and responsibilities, approval process, and installation schedule."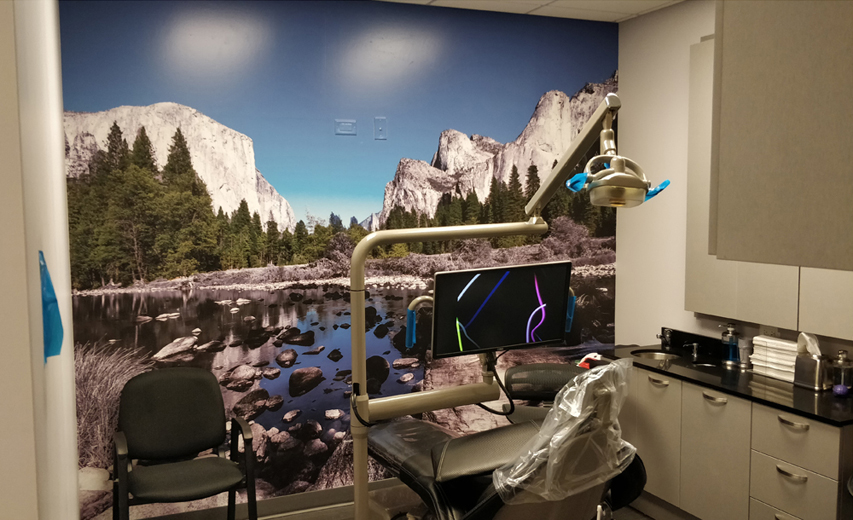 Designs on the Environment
As print has expanded into retail, interior design, airports, and government centers, Lazar has noticed that the industry has pivoted away from the limited terminology "wall murals" and towards all-encompassing "environmental graphics."
"Part of this portfolio of solutions would include wall murals, however, it would also comprise fabric, dimensional lettering, frosted vinyl, magnetic, and other elements that play into our 'Surface Impact' mantra," he says. "As today's world becomes increasingly complex, brands are aggressively competing to break through the clutter and communicate their value proposition to employees and customers alike."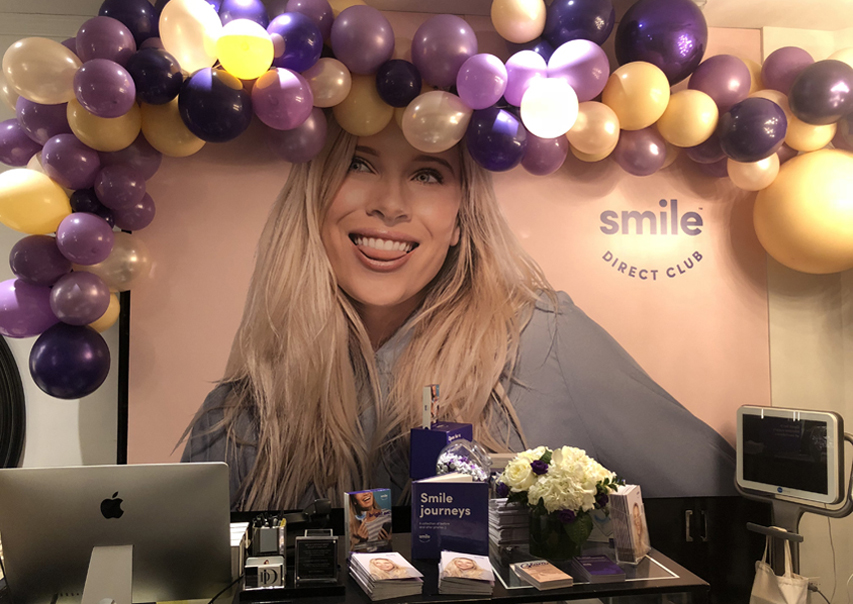 Lazar has found reverting back to static installations that reinforce concepts of stability in this ever-changing ecosystem has gained increasing appeal. "This allows people to absorb and enjoy without the imperative need to quickly read or click-through in order to get the content. Furthermore compelling graphics will drive consumers, clients, and patrons to seek additional information on their timeline via the channels they most prefer," he says, noting this results in better engagement and brand loyalty.
When it comes to creating and displaying dynamic wall graphics and tradeshow graphics, Lazar stresses that dynamic visual communications are a combination of color, font, graphics, depth, and texture that should evoke a familiar and relatable emotion. "These visual cues provide instant communication, unlike reading a Web site or listening to an ad, both of which take time," he says. "Often customers don't even realize this emotional reaction is happening. In fact, according to Harvard professor Gerald Zaltman, 95 percent of all purchases are made subconsciously, meaning they are driven by emotional processes, not intellectual ones."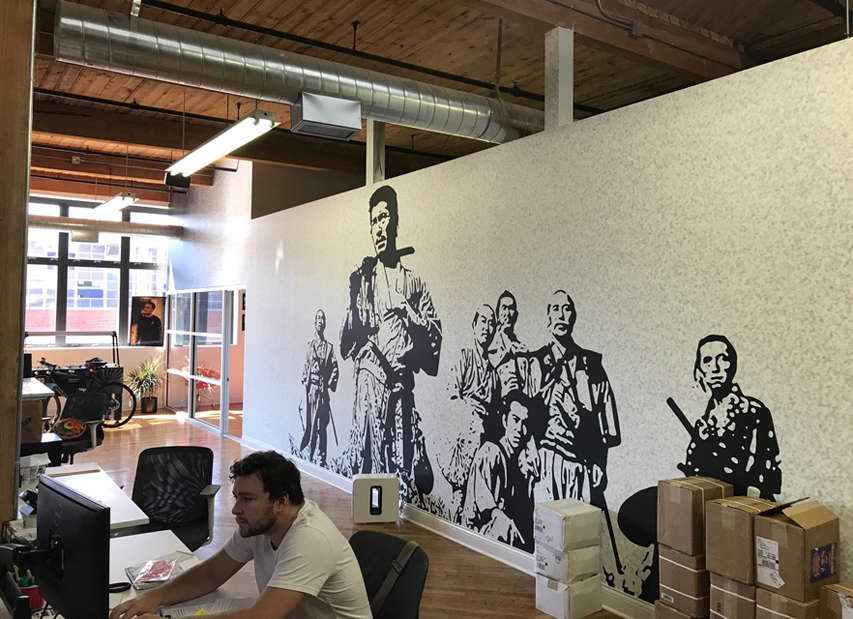 Because visual cues are processed so quickly, any marketing campaign that involves visual elements needs to be carefully considered. "All your design elements should tell the best possible story about your brand, its values, and the benefit it can provide to customers," says Lazar. "Most importantly, it needs to connect at an emotional level."
For companies that don't have the capacity to conduct in-depth user insights, an informal survey to understand the appeal of one's brand, services, and products to customers can provide great benefit to identifying purchasing motivations.
"In short, we emphasize that there are three basic tenets of good visual branding: correctness, consistency, and creativity," says Lazar. "When brands stray from these core pillars, expect less-than-stellar results."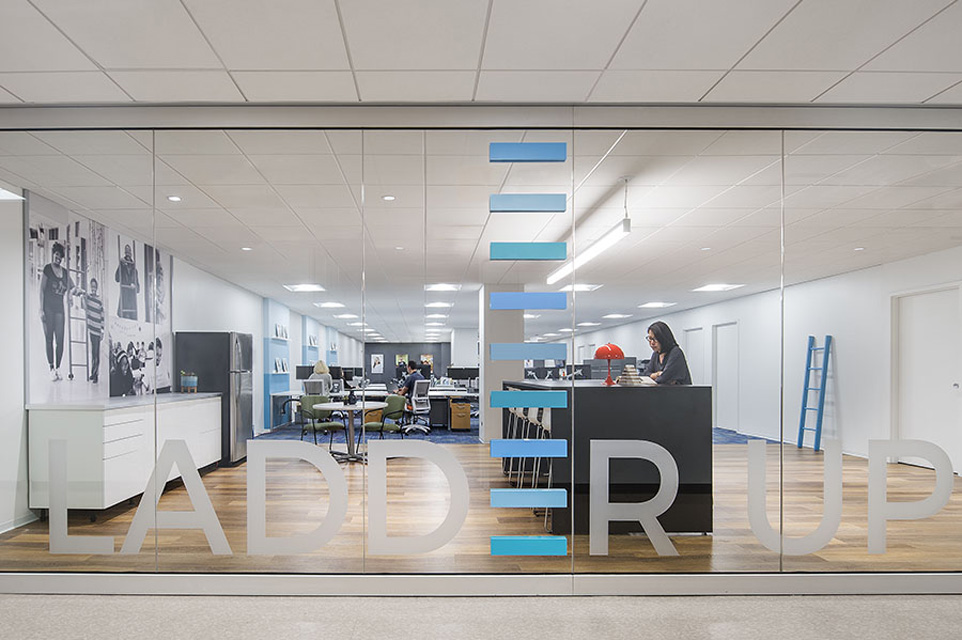 Lazar states that creativity is the emotional component. "Breaking through the clutter and connecting in high-traffic areas such as transit facilities and tradeshows where there are infinite visual and audible stimuli becomes exponentially more challenging," he says. "Cracking the code between being exciting and approachable versus non-descript or overwhelming lies in understanding who your core consumer is and who you're seeking to attract."
From Printer to Partner
SpeedPro Chicago Loop has built the majority of its business through personal marketplace visibility and networking; their clients like them, know who they are, and trust them. "Many are quick to say they are impressed with our responsiveness, not merely in speed but in concise and thoughtful replies," says Lazar. "A good print partner should not only evaluate what the client is requesting but delve deeper for more information to make certain what the client is asking for is truly what they need."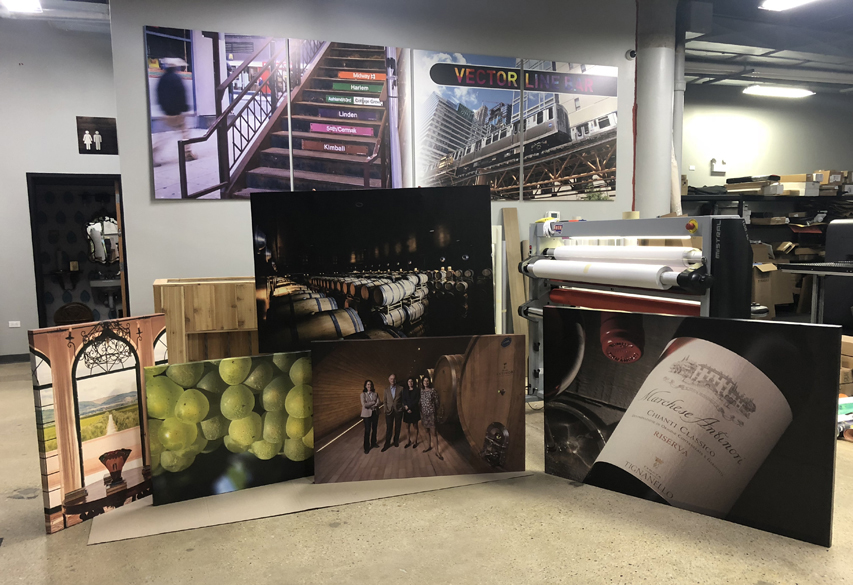 Finding a graphics and sign company that has transitioned from 'printer' to 'partner' will be the most valuable asset in the development of a mutually beneficial relationship.
Service and integrity are integral here. "Service levels can often be quickly assessed by noting how long it takes to provide an estimate or conduct a site survey," says Lazar. "If there are long delays or no response, they should be immediately dismissed, as it's a bad omen of what to expect down the line."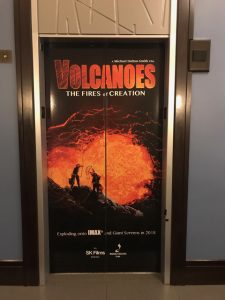 Integrity is little more difficult to evaluate, but SpeedPro Chicago Loop finds that, when meeting clients, looking someone in the eyes, shaking their hand, and seeing how they respond to tough questions are great indicators.
"In fact, we commonly tell new clients that at some point in the journey, there is a great chance that either you or us will screw something up (it's a business where human error can occur)," says Lazar. "But it's how we react to those mistakes that distinguishes us from the competition. Will we, as a print partner, hold the client's feet to the fire and crush them with full re-print fees and rush charges for their mistakes, or will they endlessly torment us for our errors? Neither is good.
"This is where the 'partner' ideology is essential, and that really can only be discovered and developed by establishing a personal relationship."
Technical capabilities are a major consideration too. "A small print shop with a single roll-to-roll will often be dependent upon other companies to do the actual production, adding another layer of costs and possible errors into the equation," says Lazar. "By no means will every printing company have all the various technologies in-house, but knowing that they have a solid suite of equipment to produce a majority of your work will mitigate against quality assurance issues and increase speed of delivery."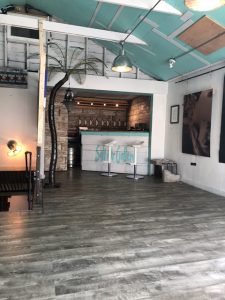 Because of its unique business philosophy, Lazar remarks that his studio is over 90 percent referral with the balance coming from online leads.
"Rebecca and I don't make cold calls or drop by unannounced, nor do we schlep a book of samples, walk around with our logo on golf-shirts, or take the service elevator," he says. "As a client once said to me early on, 'You're doing a blue-collar business in a white-collar way.' We've embraced that sentiment."
—Lori Shridhare
(Note: This story also appears in the February 2020 issue of Sign Builder Illustrated.)