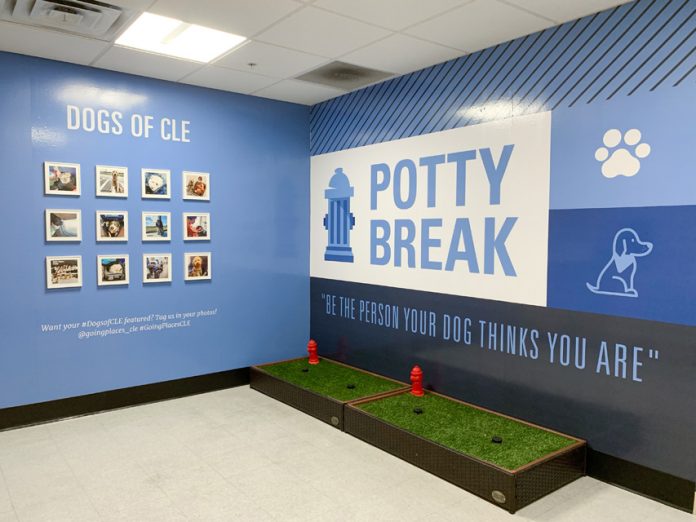 Designed to help protect high-touch areas and graphic images, Mactac® Graphics Products launches new PERMACOLOR® PermaGard® Shield anti-microbial protection overlaminates.
The new overlaminates feature a specially formulated and innovative built-in protection that continuously eliminates microbial contaminants and resists microbe growth.
"Mactac's new PermaGard Shield products were developed to give customers and end-users peace of mind and added protection," says Amanda Smith, Product Manager, Mactac Graphics Products. "The films are intended to be applied to surfaces in order to inhibit growth of microbes, which can cause odors and stains, offering built-in protection without releasing toxic substances into the environment."
In addition to anti-microbial properties, the products also feature abrasion and moisture resistance as well as UV inhibitors, which help retard color fade caused by UV light exposure.
With durability up to three years outdoors, PermaGard Shield overlaminates can be used in a vast number of applications, including:
Keypads/touch screens
Office environments, i.e., clear safety barriers, high-touch areas
Gyms and schools
Kiosks and ATMs
Countertop and point-of-purchase (POP) displays
Entertainment venues, i.e., casinos, museums, sports venues, theme parks
Public transit stations/transportation (bus, train, etc.) and airport/plane/airline safety
Public restrooms and other public settings
Healthcare and retail settings
Distribution centers
Multi-family housing
Graphic protection, i.e. inkjet prints, screenprints, photographic prints, transparencies
PermaGard Shield products are available in the following constructions:
PGS128 (Permanent): consists of a 3.2-mil matte clear vinyl film coated on one side with a clear, pressure-sensitive permanent adhesive and a 50# glassine liner.
PGS228 (Removable): features a 3.2-mil matte clear vinyl film coated on one side with a clear, pressure-sensitive removable adhesive and a 78# clay-coated liner.
PGS6400 (Textured Permanent): comprised of a 3.75-mil clear polypropylene film with a textured gloss finish (helps to eliminate glare) and a permanent adhesive system protected by a 1.2-mil clear PET liner. Designed for indoor short-term graphic applications.
PermaGard Shield overlaminates are made in the U.S. and stocked locally. They have a two-year shelf life.
PermaGard Shield helps protect users by reducing the spread of disease-causing (or sickness and infection-causing) organisms such as Staph, MRSA, Salmonella, E. Coli, VRE, Listeria, and Pseudomonas. Performance has been verified by an independent testing lab in accordance with ISO22196.
—Press Release