YESCO, the 101-year-old company known for creating, repairing, and maintaining internationally recognizable signs, announces the design, fabrication and installation of new vinyl lettering and logos and flat cut out (FCO) lettering at Roebbelen Center At The Grounds in Roseville, California.
The new events center features 150,002 square feet of indoor space with room for up to 12 basketball courts and 24 volleyball courts, meetings accommodating up to 5,000 people, and a 10,000 square foot lobby with flexible gathering space.
The project included one set of vinyl lettering adhered to the rooftop and one set of FCO lettering bolted to the side of the Roebbelen Center.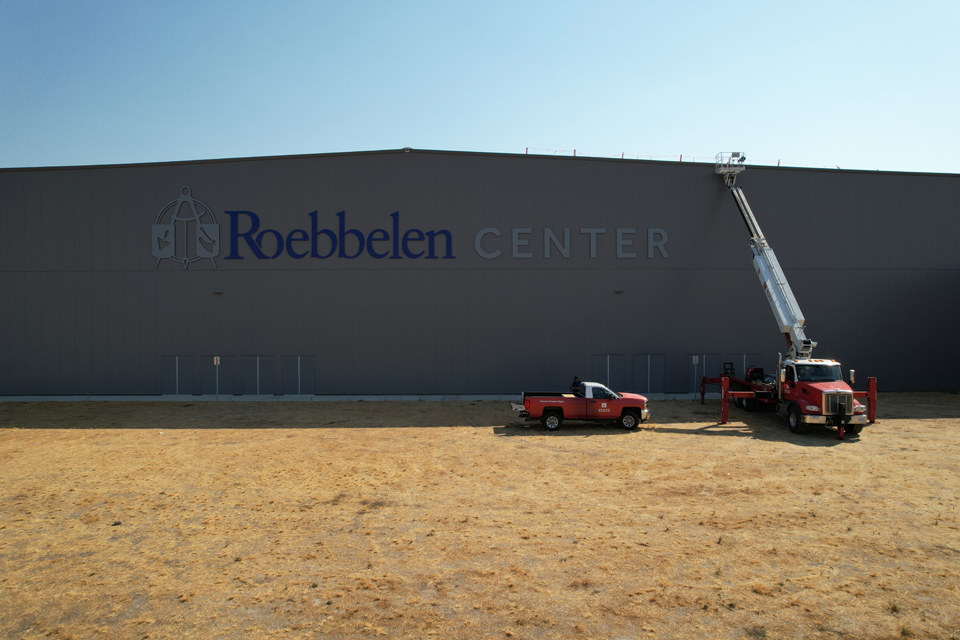 The project took 12.5 days to design and fabricate the signage and 576 man-hours (over the course of 24 days) to install.
This project involved 15,000 square feet of vinyl.
The rooftop vinyl is 325 feet wide-by-78.5 feet tall.
The lettering on the side of the building is 17 feet tall-by-104 feet long.
"We are a proud partner of the Roebbelen Center at The Grounds and happy to be part of this project," said Scott Zufelt, senior account manager, YESCO. "We're grateful for the opportunity, and our client is extremely happy with the results."
—Press Release