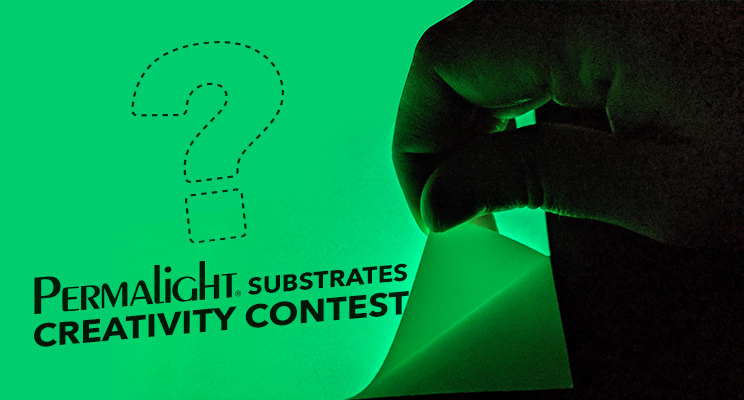 American PERMALIGHT® is holding a contest to see how people are using PERMALIGHT® Photoluminescent Substrates to make creative glow-in-the-dark art, signs, safety products, and other original projects. Prizes for this contest range in value from $350 to $2,500 and include Online Marketing Opportunities from American PERMALIGHT's recently launched Professional Services.
PERMALIGHT carries a variety of photoluminescent substrates—from rigid PVC or aluminum sheets, flexible vinyl, or self-adhesive flexible films. Well known in the sign-making industry for making photoluminescent "glow-in-the-dark" code-compliant staircase identification signs, PERMALIGHT® substrates can be used in a wide variety of inventive and creative glow-in-the-dark projects.
To enter, take clear photos of your creative project that include the use of a PERMALIGHT photoluminescent substrate (at least one photo in light and one in darkness showing the glow), and include a paragraph about your project and your contact details. Send entries to [email protected]. Must be eighteen years and older to enter. Entry deadline is January 31, 2021.
Full contest and prize details for the PERMALIGHT® Substrates Creativity Contest can be found on this post on their Web site.
American PERMALIGHT Inc., is a leading manufacturer of photoluminescent egress path marking products, printable substrates, exit signs, safety foam guards, and other safety products. For more information about the company, visit www.americanpermalight.com.