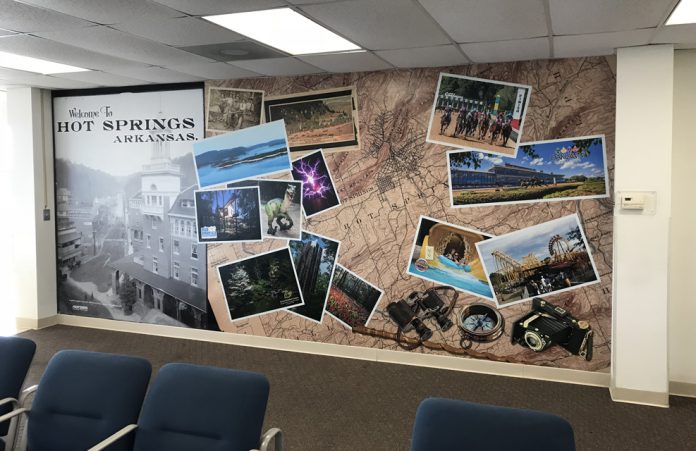 As part of the renovation efforts at Hot Springs Memorial Field Airport, FASTSIGNS® of Hot Springs was recently commissioned to provide new wall murals in the passenger terminal to show the city's rich history and promote attractions in the area. After several months of finding the right imagery, owner Bill Bracewell and his team at FASTSIGNS of Hot Springs designed and installed two wall murals that measured approximately eight-feet-tall and nineteen-feet-wide each.
"To convey the city's history and all of the wonderful things that Hot Springs has to offer, we created murals using images from the city's past and present," Bracewell said. "Because the photos needed to be displayed on such a large scale, it took several months for us to find the perfect photos to use that are high quality and resonate with visitors."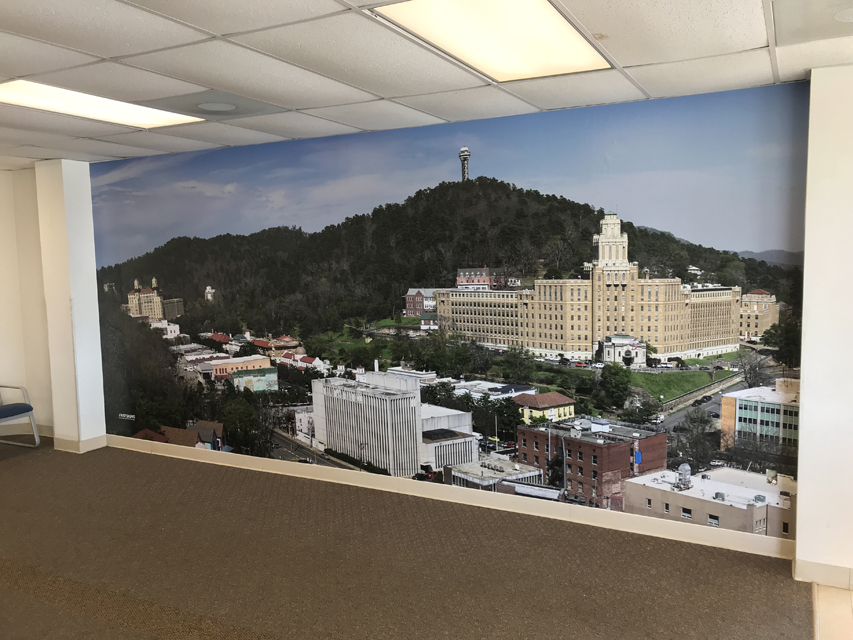 Visitors and passengers are now welcomed with a photo collage of local attractions such as the woodland gardens, bath houses, the Mid-America Science Museum, Magic Springs Theme Park, the race track and landscapes. To tie in the city's history, a vintage map of the area is used as the background.
The focal point of the mural is a historic photo from 1906 of the Arlington Hotel, which was frequented by Al Capone, among other famous guests throughout history.
FASTSIGNS of Hot Springs' graphic designer Christian Bracewell designed the mural montage.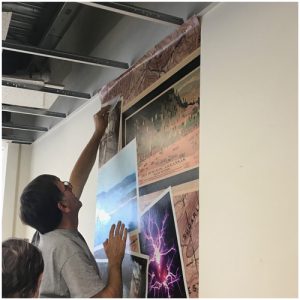 To install the wall murals, FASTSIGNS of Hot Springs used WallScapes™ wallcovering with a matte finish. The FASTSIGNS team made necessary wall repairs to ensure a level surface for installation.
"We decided to use the wallcovering material versus traditional vinyl because it is so much more durable and creates a seamless, vibrant look," Bracewell added.
FASTSIGNS of Hot Springs provided a similar mural to the Mid-America Science Museum and produces on-going signs and graphics for exhibits.