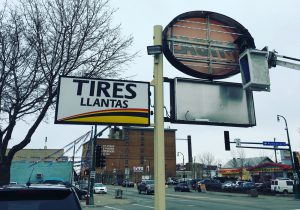 Fluorescent lighting is ubiquitous in existing signage all across the country, and over 80% of sign cabinets in service are still illuminated with T-12 lamps. Retrofitting T-12 lamps to LED is a simple way to grow sales and bring profit to your bottom line.
But how do you sell an LED retrofit? Download this white paper for a look at how to sell LED retrofits, which can boost your sign company's sales and profits.
Topics covered in this white paper include:
Why LED retrofits
Key costs to driving ROI
Asset utilization
Fill out the form below to download the white paper, "Boost Profits Selling LED Retrofits" and find out how you can increase your sales and profits.

This white paper is sponsored by:

By filling out the above form, you agree (except where prohibited by law) to share your information with both Simmons-Boardman Publishing and the sponsor of this white paper, who may follow-up with additional information regarding products and services related to this download. For information on how we handle your data, please visit our privacy policy.