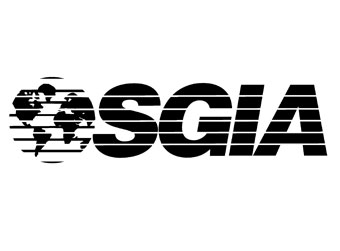 Trade Show News Network (TSNN) has included the SGIA Expo in its ranking of Top 25 Fastest Growing Shows — Net Square Footage for 2016.
The 2016 SGIA Expo, which showed a 12.9 percent increase in net square footage over the 2015 event, ranked 18th in the annual listing. The rankings were celebrated in a ceremony hosted by TSNN last night.
"This recognition speaks to the strength and vibrancy of printing industry as much as the SGIA Expo," said SGIA President & CEO Ford Bowers. "It's a great honor."
Among the other shows listed were powerhouse events the Consumer Electronics Show (CES) (10th) and the National Association of Broadcasters show (NAB) (23rd).
"The SGIA Expo is the largest printing industry trade show in North America. More importantly, though, it's a source of inspiration and education, and home to the latest printing technologies and innovations. This critical resource fuels expansions into new markets and products — perfect for an environment where market boundaries are growing ever blurrier," Bowers added.
The 2017 SGIA Expo (New Orleans, October 10–12) will feature more than 570 exhibitors and over a quarter-million square feet of booth space. Learn more about this year's show at SGIAExpo.org.