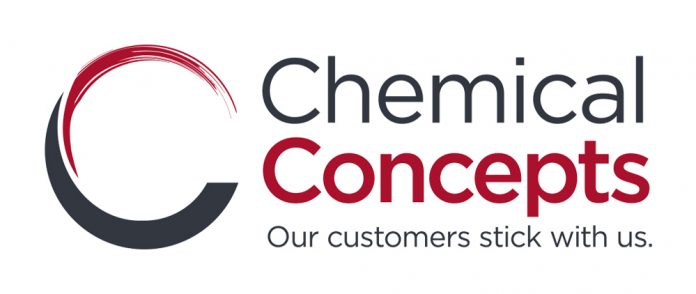 Chemical Concepts has reached a distribution agreement with Huntsman Advanced Materials to distribute their ARALDITE® brand of structural adhesives. Huntsman's range of adhesives complement the existing line of products and solutions available at Chemical Concepts.
The ARALDITE® adhesive range includes epoxy, acrylic, and polyurethane technologies that are resistant to impact, high temperatures, water and chemicals—all while offering a variety of colors, open times, viscosities, and appearances.
This adhesive range includes products with KIWA approval and Lloyd's Register approval.
Huntsman's ARALDITE® adhesives are used in many commercial and industrial sectors and contribute to a comprehensive range of bonding applications in markets such as:
Aerospace
Automotive
Bus
Truck
Construction
Electronics
Marine
Railway
Wind
General assembly
Chemical Concepts will be releasing Huntsman's new ARALDITE adhesives to the market in the coming months.
A Webinar, "Bonding in Extreme Conditions: Adhesive Solutions for the Toughest Environments," will be held on Wednesday, March 31 at 11am EST.
About Chemical Concepts
Chemical Concepts is a business-to-business distributor of adhesives, silicone, specialty chemicals and fasteners. Chemical Concepts manufactures CounterBalance® and Chem-Set™ products. The company also supplies aerospace and industrial markets with NSN, Mil Specification, AMS Specification coatings, adhesives, sealants, and lubricants.
—Press Release