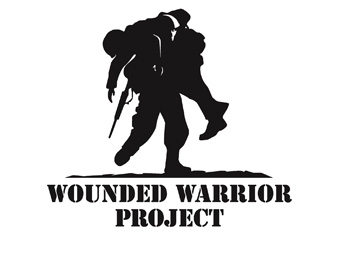 Diversified Display Products (DDP) will be exhibiting at the USSC Sign World International tradeshow being held December 1-3 in Atlantic City, New Jersey, where as part of their "giving back" initiative, they will be supporting a fundraiser for the Wounded Warrior Project® at their booths #301 and #311.
Generous tax-deductible donations to the Wounded Warrior Project (WWP) enable this organization to help thousands of injured warriors returning home from the current conflicts and to provide assistance to their families. For more information, click here: http://bit.ly/2g9qBHz.
"Normally when we exhibit at tradeshows, we demo our printers with media to produce a high-quality image. Attendees and customers often request these prints to take back to their businesses, of which we accommodate at no charge," says Andy Wolf, vice president of Diversified Display Products (and who also serves on the USSC Board of Directors). "But this year, we're going to add even more purpose and value at USSC Sign World International.
"Rather than provide the attendees with a randomly selected print, we will demonstrate the leading large format printer's capabilities by creating hi-res images of military combat vehicles and artillery (tanks, jets, and ships, to mention a few). These prints will reflect images of all the military branches. DDP is requesting donations to the Wounded Warriors Project for each of these prints."
Wolf says that 100 percent of the proceeds from these prints will be going to the Wounded Warrior Project. "In addition, we're going to be producing a Limited Edition plaque via dye sublimation printing that we'll be distributing for donations of ten dollars or more," he says.
The Diversified Display Products booths will be decked out with a military theme—camouflaged and complete with sandbags. "In support of the troops and staying in theme, our team will be dressed in military fatigues," says Wolf.
Diversified Display Products will also be providing free dye-sublimated dog tags featuring a tribute to the military at check-in to everyone entering the show.
A large U.S. flag will hang over the Diversified Display Products booth, while other activities (e.g., a car door wrap competition) and specials are being offered to further the cause.
"Friday night, the USSC Board will be also be hosting a welcome presentation recognizing the Wounded Warriors Project and all the military branches," says Wolf.
Diversified Display Products is one the largest stocking regional suppliers of branded rigid board substrates and digital large format printing products in the U.S. Located in Hillside, New Jersey, DDP warehouses a complete line of products from the industry's leading manufacturers. The company offers cutting-edge solutions in the inkjet print technology platforms complemented with their on-staff, certified technicians. DDP sells and supports these leading brands in the New York Metro market: HP, Roland, Epson, Seal, GFP Laminators, Summa Cutters, Onyx and Caldera Software RIPs, Avery, Mactac, Ultraflex, Diamond Digital Media, Magic, 3A Gatorboard, Ultraboard, Palram PVC, and Fome-Cor. For more information about them, call 908/686-2200 or visit www.ddpmsc.com.
Wolf says that his company is extremely excited to use this year's output to donate to the Wounded Warrior Project, especially since they proudly support our troops. "We're looking at this as a great opportunity to give something back to our military," he says, "and create a different theme and energy for the tradeshow."