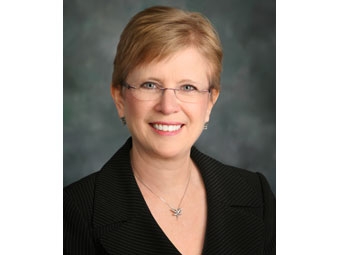 Lori Anderson, president and CEO of the International Sign Association, will join the Board of Directors for the ASAE: The Center for Association Leadership. ASAE represents more than 21,000 association executives and industry partners.
Anderson will be installed for a three-year term as an At Large Board Member during the 2014 ASAE Annual Meeting & Exposition, August 9-12 in Nashville, Tennessee.
ASAE and the ASAE Foundation provide learning, knowledge, and future-oriented research for the association and nonprofit profession, and provide resources, education, ideas, and advocacy to enhance the power and performance of the association and nonprofit community.
"Lori's appointment to the ASAE Board of Directors is mutually beneficial," said Chad Jones, ISA Board Chair. "ASAE gets a proven leader and innovative thinker while ISA and our members benefit from Lori's work with other industry associations. Through the years, Lori has helped broaden ISA's reach with organizations who share similar goals. I have no doubt that her work with ASAE will foster even more of these connections."
Anderson has served on the National Association of Manufacturers (NAM) Council of Manufacturing Associations Board of Directors and is a member of the U.S. Chamber of Commerce Committee of 100. Under Anderson's leadership, ISA has worked closely with NAM on manufacturing and workforce development issues and with the Chamber of Commerce on broader business initiatives.
"I'm very excited to have Lori Anderson join the ASAE Board of Directors," said ASAE President & CEO John H. Graham, IV, FASAE, CAE. "As an active contributor on the Key Industry Council and CEO Advisory Board, she will bring a strategic mindset that will help lead the organization as we move forward with new initiatives."
Anderson joined ISA in 2004 after fourteen years at the Society of the Plastics Industry. She obtained the Certified Association Executive (CAE) designation through the American Society of Association Executives (ASAE) in January 2003. Earlier this year, she was presented the Council of Manufacturers' Association Leadership Award during its Winter Leadership Conference.
"Associations play an important role in our business and educational structure, helping to improve and advocate on behalf of members," Anderson said. "I'm so excited to be able to help ASAE increase awareness of the role that associations play. I also believe that connecting with many other association professionals will raise the visibility of the sign industry and provide important opportunities for collaboration."