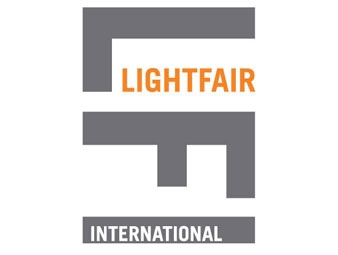 LIGHTFAIR® International (LFI®) opened at the San Diego Convention Center in San Diego yesterday with the 27th edition of the world's largest annual architectural and commercial lighting trade show and conference delivering the largest trade show floor in LFI history. Thousands of attendees from around the world streamed into the LFI exhibit halls to explore and experience the future of lighting design and technology.
Preceding and setting the stage for the trade show opening, the prestigious LFI Innovation Awards® highlighted the industry's most innovative products and designs introduced during the last 12 months. The energy and excitement extending from the Awards is expected to continue through the close of the show on Thursday.
The 2016 LFI Innovation Awards® saw 275 entries spanning 15 categories, with each submission judged by an independent panel of lighting professionals. Winning entries exemplified the best in innovative design and thinking. Among the 16 winning companies are these key awards:
Visit http://www.lightfair.com/lightfair/V40/index.cvn?id=10219 for a full list of LFI Innovation Awards 2016 entrants and winners.
LFI has also awarded exhibitors that excelled in visual display and product presentation. The 2016 Best Booth Award Winners are: