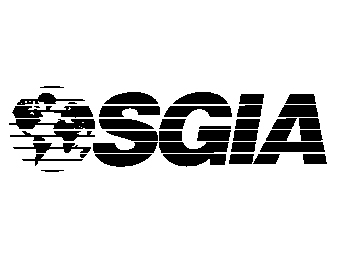 Next week, SGIA's 2014 SPIRE meeting (February 23–26) will bring industry leaders in specialty imaging to Phoenix, AZ for c-level discussions on management, production flow and business relationships. The four-day conference offers a strategic platform for CEOs and top executives to analyze the industry marketplace and develop innovative business strategies.
"SPIRE provides SGIA member imaging professionals a platform to interact and network with other community leaders," said Michael Robertson, SGIA's president and CEO. "It is a great opportunity to hear from knowledgeable speakers who live and breathe large company issues every day, as well as a chance to gain an inside view of the changing marketplace from fellow members."
Shyam Jha, Principal Consultant, Cayenne Consulting, LLC, will present his workshop, "Designing Compelling Business and Pricing Models." In this hands-on workshop, he'll discuss business model development for improved value proposition strategies. Using an interactive format, he will help participants create new business and pricing models, and learn new ways to create available estimates for market, cost and revenue streams.
In another session, Jim Drisler of CRC Information Systems, Jay Farr of EFI Pace and Mark Andersen of Enterprise Print Management Systems will discuss MIS topics focused on implementing effective management information systems, including:
How graphic producers can use "big data" and their MIS to add customer value or support customized imaging
How graphics producers determine ROI on MIS systems
What the next generation of MIS looks like
In addition, Lou Liotta of Hunter-Straker and Marci Kinter of SGIA will discuss how to differentiate print vendors based on their sustainability initiatives and decisions, and the trends driving those decisions.
Mike Palm of Serigraph Inc. and Brian Hart of Hart Consulting Services will provide overviews of their companies and share their views of the changing marketplace. These updates provide unique insight in to the markets served by SPIRE members.
SGIA thanks and recognizes the 2014 SPIRE sponsors: Agfa, Arlon Graphics LLC, Durst Image Technology, EFI, FLEXcon and FUJIFILM.