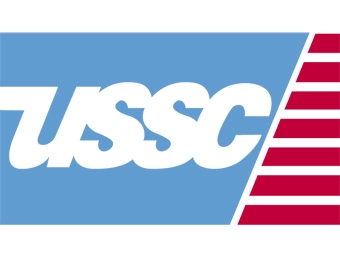 At the recent annual educational conference of the American Planning Association (APA) held in Seattle, the United States Sign Council took a prominent role in presenting its scientific case for adequately sized, positioned, and illuminated signs to the over five thousand professional planning and code enforcement attendees.
Staffing the booth were Earl Charles (USSC Board President) and Richard Crawford (USSC Legislative Consultant). Over the three days, hundreds of USSC model codes were distributed to those interested in sign issues.
In addition, Rick Crawford was asked to present a seminar this year featuring the USSC Standards and Model Code that has been incorporated into the newly revised edition of Street Graphics, a book that is widely distributed to planners through the APA book store. This book is due for publication and distribution in mid-summer.
This year, there was a noticeable change in attitude about signs. More planners and code officials were interested in material that would help them to write codes that would allow their business communities to thrive and enhance their sales—there was more recognition that adequate signage meant a prosperous business community.
Because this is USSC's ninth year exhibiting at this conference, another recurrent theme was that the planners had received the association's information at previous conferences and "used it all the time."
USSC's presence at the APA conference and at other events throughout the year help to get the message out about the benefits to the community of good signs and how we in the industry can help to get the economy moving and thriving once again.
This is just one more way in which the USSC works every day to help you in your business!
For more information about the USSC, call 215/785-1922 or visit www.ussc.org.