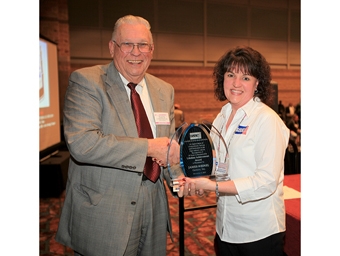 It doesn't happen often—in fact, the United States Sign Council (USSC) has never done it before—bestow a Lifetime Achievement Award, that is. James Weinel, founder and owner of Gemini, Inc., has been a leader in the sign industry and this year Gemini celebrated its fiftieth year in business.
To have an individual who has so dedicated not only his business life but his personal life to the betterment of the industry and to have done it consistently over a span of fifty years is truly a remarkable achievement.
Weinel has been in the forefront of every major movement and change that this industry has seen over the last five decades. He has spearheaded the effort to establish a chair at the University of Cincinnati dedicated to the study and teaching of the importance of signage in marketing; he has been instrumental in the overall success of the American Sign Museum; and last, but certainly not least, Gemini, through the leadership of James Weinel has been one of the strongest supporters of the work of the USSC.