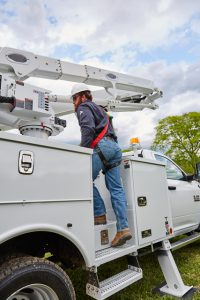 Admittedly I'm starting to feel like the boy who cried wolf. For years now, ISA has tried to help prepare the sign, graphics, and visual communications industry to meet the deadlines for OSHA-mandated crane operator certification. OSHA has continued to delay the effective date of this rule.
And let's clear one thing up: this crane operator certification rule is expected to have wide-ranging effect on the sign, graphics, and visual communications industry, whether you operate a crane or not.
First, a little background: OSHA first published this rule in 2010 (three presidential terms ago). It was due to take effect in 2014 but was delayed until 2017. Last year, it was delayed again, with implementation due to take effect November 10.
So as I say once again, the deadline is approaching. Your natural inclination might be to tune out, believing that yet another delay will happen. If I could, I would reach through the screen, grab you by the collar, and say, "This time looks to be different."
Here's why: With every previous delay, there were indications that a delay might occur. In both previous delays, a federal advisory committee that deals with construction safety had raised specific and obvious issues about the proposed rule. All of this was done publicly, allowing regulatory watchers to get an indication that this might occur. That committee has not met in more than a year.
Federal notices of potential changes were published last summer, again giving some indication that a delay might occur in 2017. Nothing has been published in the current regulatory agenda.
Obviously Congress could act swiftly to delay the rule. But with midterm elections just around the corner, we believe their time will be spent back in their districts campaigning—not in Washington trying to quickly pass a new law to delay or remove mobile crane operator certification mandates.
The best course of action is to prepare for this rule to take effect November 10. That might mean scrambling. But if your crane operators are not certified, you could face hefty fines should an inspector appear. You might lose business as general contractors ask to see certification. And if there is an accident, you could be considered negligent.
One of the key issues that was cleaned up in the 2017 delay was language related to who is responsible for the certification. That falls to the employer—even if you lease cranes. If your employees are on a jobsite with a crane, you may have responsibilities—even if none of your work involves operating the crane.
Employers are required to provide training to operators, signal persons, maintenance and repair persons, and workers near the equipment. Some or all of this training certification may be tax-deductible; check with your tax professional for advice.
Already, sixteen states and seven cities require crane operators to be licensed. If you work in one of these locales, you might still need to ensure that some of the other requirements—such as training for workers near the equipment—are met.
OSHA rules say that, in places where licensing is not required, crane operators must be certified. While training is not required to receive certification, it is extremely difficult—if not impossible—to pass the certification testing without being trained in advance.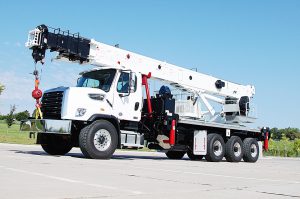 And here's where waiting until six weeks before the rule takes effect has gotten tricky: Many of the training providers do not have seats left for training sessions. So my first suggestion is to cast a wide net looking for any training opportunities. ISA's Web site—signs.org/crane—includes links to testing organizations.
While the in-person training certainly is the best route to pursue—if you can find availability—there are online and self-directed courses, too. Then, you'll only need to find a way for employees to take the written and practical tests. It is possible that the training may be able to accommodate your staff for the testing portion, which typically occurs at the end of the multi-day training.
Without certification, your company will be limited in operating cranes after November 10. That may mean you have to outsource installation or only use equipment that is exempt. Even in those circumstances, though, the new ruling requires the employer to verify that the employee is qualified to operate that equipment—even if that piece of equipment doesn't require operator certification.
It is time to ramp up training of new operators and to provide refresher courses for existing operators—even if the equipment they're operating does not require certification under this rule.
If you rent equipment—and the rental company provides an operator—it falls upon the employer to ensure that the hired operator is certified.
Operator certification is just the beginning of what is required. Employers also are required to demonstrate that employees are qualified to operate the equipment. This extends beyond the certification. Can you demonstrate adequate employer training? And can you produce the records of such training if needed?
The underpinnings of the crane operator certification—ensuring a safe job site—is something we all can agree on. No one wants employees or others to be injured—or even killed. And yes, it is somewhat frustrating that this rule has had so many starts and stops. But the time is now and the clock is ticking. November 10 is coming. Are you ready?
ISA is here to help. We've developed a webpage with links to pertinent information. Visit it at www.signs.org/crane. Or contact me directly at [email protected].
—David Hickey
David Hickey is vice president of Government Affairs at the International Sign Association.