Manitex International, Inc., a leading international provider of cranes and specialized industrial equipment, announces the production launch of the TC450U utility crane.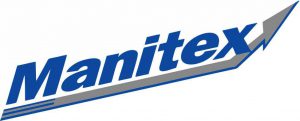 The Manitex TC450U offers a 45-ton capacity 5-Section 142-foot boom with a maximum working height of 205 feet mounted on a commercial carrier. A variant of the popular TC450 Series, the TC450U is tailored for the utility market and available with several options, including dual rating, aerial work platform with intensifier, pole guide, auxiliary power unit, and other customizable options. This new machine will further the growth of the already successful TC line of Manitex's truck-mounted cranes. These new options and enhancements demonstrate Manitex's ongoing commitment to develop new equipment in response to the ever-growing demand for specialized equipment.
"Manitex collaborated with a northwestern power provider to develop an application-specific machine capable of various tasks with the ability to work in remote areas and harsh conditions. The resulting product is impressive and Manitex looks forward to introducing this machine to power providers and utility contractors across North America through Manitex's dealer network." Randy Robertson-Director, Sales & Marketing commented.
Manitex International, Inc. is a leading worldwide provider of highly engineered mobile cranes (truck mounted straight-mast and knuckle boom cranes, industrial cranes, rough terrain cranes, and railroad cranes), truck-mounted aerial work platforms and specialized industrial equipment. Our products, which are manufactured in facilities located in the USA and Europe, are targeted to selected niche markets where their unique designs and engineering excellence fill the needs of our customers and provide a competitive advantage. We have consistently added to our portfolio of branded products and equipment both through internal development and focused acquisitions to diversify and expand our sales and profit base while remaining committed to our niche market strategy. Our brands include Manitex, PM, Oil & Steel, Badger, and Valla. The company also has a minority ownership in ASV Holdings, Inc.