Manitex International, Inc. received a Longevity Award from the Specialized Carriers &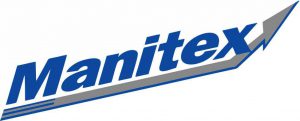 Rigging Association at its Annual Conference in Boca Raton, Fl., April 21, 2018. SC&RA is an international organization comprised of more than 1,350 members from 46 nations.
SC&RA's Longevity Awards are presented to member companies for their longtime support and dedication to the Association and its mission. Manitex was recognized with the 10 Years Award.
Manitex is dedicated to innovation in design and safety. As we look to the future our commitment to the industry will continue while keeping safety and education at the forefront of our minds.
Firms across the United States and around the world submit dozens of entries to the SC&RA Awards competition each year. The Awards program recognizes worldwide excellence in the crane, rigging and specialized transportation industry.
"Manitex is honored to be a member of such an elite group of industry professionals and looks forward to the continued growth and success of the SC&RA," says Randy Robertson, Manitex's Director of Sales and Marketing.