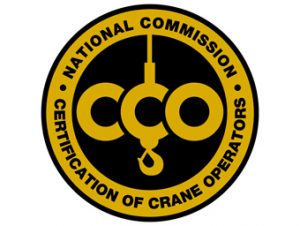 The NCCCO Foundation today announced the launch of a Web-based tool designed to help employers navigate OSHA's rules on crane operator qualifications. The tool—a directory of accredited crane operator certification programs entitled the Who's Accredited? Directory—is the result of the NCCCO's Foundation's research and education initiative designed to enhance safety and encourage compliance with federal and state safety rules and regulations, said NCCCO Foundation CEO Graham Brent.
The Who's Accredited? Directory is designed to take the guesswork out of determining whether or not a certification organization's programs are accredited by a nationally recognized accrediting body, as OSHA requires in 29 CFR 1926 Subpart CC. By following the link on the NCCCO Foundation's Web site at http://bit.ly/whosaccredited employers can check the accreditation status of any certification organization at any time.
The Who's Accredited? Directory also provides a detailed listing of each accredited certification program offered by the accredited certification organizations, as well as a direct link to the listing maintained by the two accrediting bodies that OSHA recognizes ANSI and NCCA.
"It's become clear from the questions we have been receiving from employers and others in recent months that there is confusion in the industry over which certification bodies have earned accreditation and which have not," said Brent.
That's important, he said, because not only is a certification body that has not been accredited not recognized by Federal and State authorities, neither are the certifications it issues.
"Accreditation is a rigorous and often protracted process," Brent added, "which usually demands a "full-court press" by the applying organization's certification team to demonstrate that their certifications comply with the exacting standards established to ensure fair and reliable assessments."
Also like certification, accreditation is not a "one-time" event. Just as a certification lasts only a certain amount of time, so accreditation is reviewed on a regular basis by the accrediting organization, usually annually, Brent added. "That means, just like a certification, an accreditation can be suspended, or even removed at any time."
"And to be clear, just because an organization may have applied for accreditation does not mean they are accredited."
In most cases it takes an accrediting body many months of review and often continuing dialogue with the certification body before accreditation is granted, observed Brent who was a charter member of ANSI's Personnel Certification Accreditation Committee (PCAC) which makes the final decision as to which certification organizations become accredited.
"If a certification organization is not listed in the Who's Accredited? Directory, it's not accredited, it's that simple," he added.