As retailers focus on preparing brick-and-mortar stores ahead of the holiday shopping season, many are exploring new ways to drive engagement and safely interact with customers. Offering a range of affordable digital signage solutions, along with user-friendly DIY software, Epson is dedicated to providing new tools and technology to help retailers create inspiring, efficient, and memorable customer experiences during one of the busiest buying seasons of the year.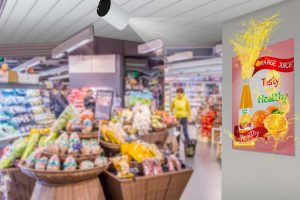 One of Epson's partners, Glass-Media – a team of digital artists, visual storytellers, and retail strategists – works closely with retail stores to create unique digital activations that captivate, engage, and influence consumers in new ways. "As store footprints shrink, the retail sector has been challenged to do more with less," said Daniel Black, founder and CEO of Glass-Media, Inc. "Digital signage programs must simultaneously succeed in drawing eyes, while promoting relevant, timely marketing communications. The key to success is developing unique and memorable retail activations and brand experiences that are on-brand, budget-friendly, and scalable."
Breaking the limitations of a fixed, rectangular frame, Epson digital signage projectors are designed to transform virtually any retail space while improving operational efficiency and safety. From the unique LightScene® accent lighting solution to ultra short-throw and portable PowerLite® displays, Epson's expansive signage lineup brings larger-than-life images, innovative features and flexible installation to the retail industry. Epson digital signage solutions are equipped with free content management software and pair seamlessly with the Epson Creative Content Projection app1 so brands can easily create, customize and project seasonal content using iPhones or iPads.
"As the holiday season approaches and retailers look to rebuild their in-store presence, creating unique and safe customer experiences that engage consumers is crucial," said Remi Del Mar, product manager, Epson America, Inc. "Epson laser solutions offer retailers the flexibility to project content where and when it is relevant while transforming ordinary spaces into eye-catching displays."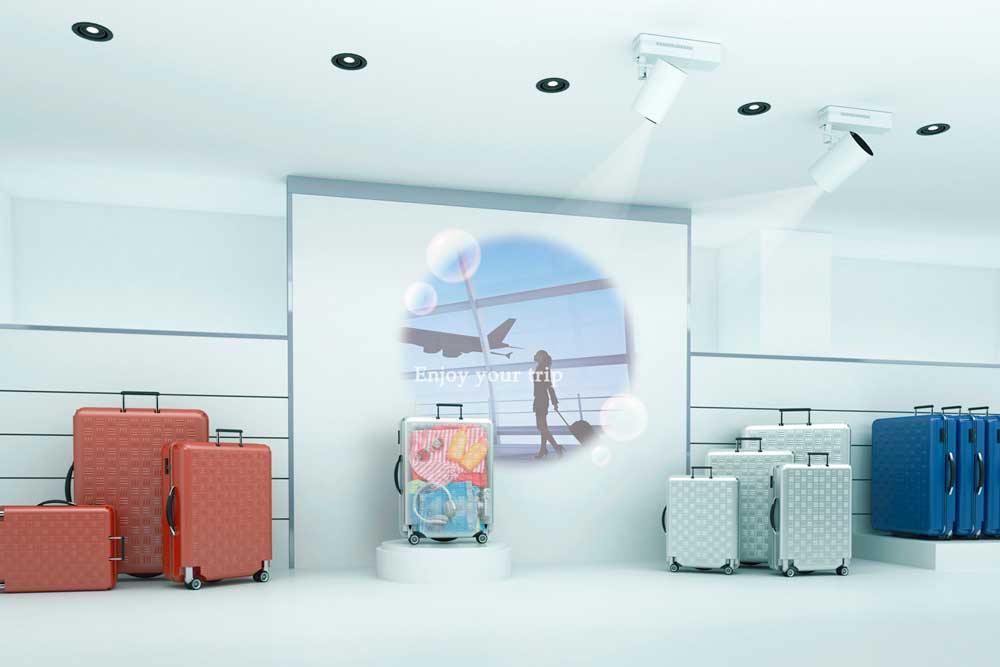 Some examples of how store managers can leverage Epson digital signage technology this holiday season include:
Create touchless, personalized displays
Enhance the customer experience by sharing custom product information on display shelves and walls. Simultaneously illuminate and project products to show available colors, sizes, online inventory, or promotions, while reducing the need for physical interaction with the product. Unleash unique stories behind your products by displaying background information such as ethically sourced origins for diamonds, or the recycled materials used to make environmentally conscious clothing.
Display social distance messaging
Take advantage of floorspace and create dynamic wayfinding signage to control in-store traffic and inform customers of one-way aisles. Whether projecting clear six-foot distance indicators for those standing in line or regulating entrances and exits to reduce shoppers walking past each other, Epson signage solutions optimize existing spaces to project large, easy-to-read images ideal for communicating social distance rules to consumers. Plus, Epson projectors allow for flexible placement that is not bound by a physical frame to give retailers valuable space back when the projectors are turned off.
Align in-store and digital marketing
E-commerce sales continue to rise as the holiday season drives customers to online stores to browse gift ideas for loved ones. To bring additional foot traffic to retail stores, promote in-store deals and limited-time pop-up shops on store websites and social media channels. Transform in-store displays to align with virtual marketing tactics by converting virtually any surface – from a glass window to a concrete wall – into a dynamic digital display to attract and inform shoppers walking by.
1 Requires app download. Data usage fees may apply.
Photos courtesy of Epson