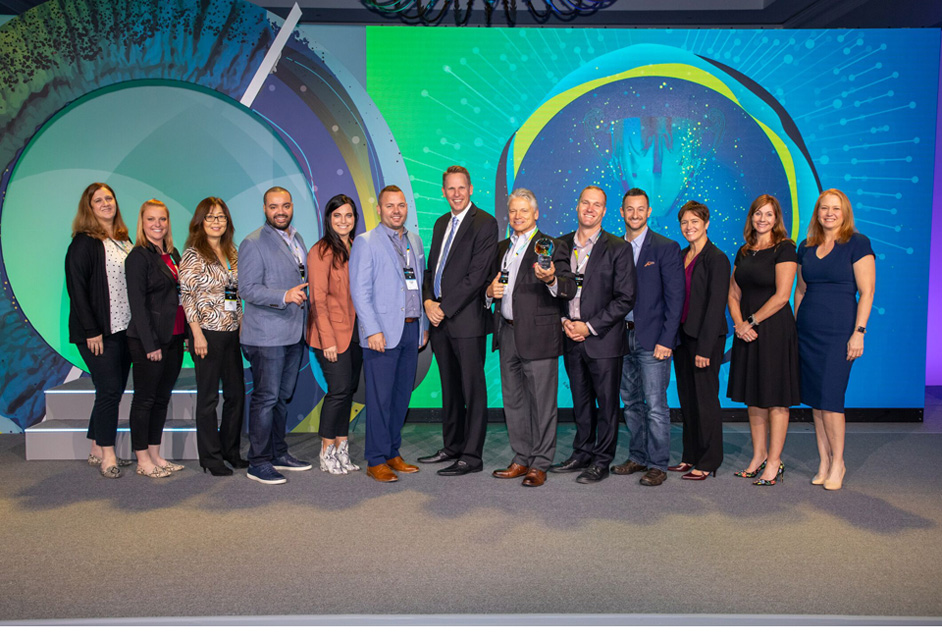 LG Business Solutions USA received the Tech Data Vendor of the Year Award for Endpoint Solutions. The awards were presented in December at the Fifteen Annual Data Tech Vendor Summit to IT technology vendors that are recognized for innovative products and solutions, as well as a strong commitment and contributions to Tech Data, its channel partners, and the IT industry as a whole.
"This award reflects the market's enthusiasm about LG's innovative IT solutions, displays, and touchscreens," said Clark Brown, vice president, Sales, LG Electronics USA. "Tech Data's recognition underscores LG's industry leadership in monitors and digital signage solutions."
Joe Quaglia, president, Americas, Tech Data, said the Vendor of the Year honorees were selected for their "ongoing work to deliver the latest technology innovation, overall impact, dedication and support of Tech Data and our channel partners."
"These awards acknowledge the vendors and representatives who have distinguished themselves in their 2019 partnerships with Tech Data and symbolize our gratitude for their powerful influence in the IT channel. We congratulate their outstanding efforts as we work together to connect the world with the power of technology," he said.
More than 600 channel partners joined Tech Data executives and team members at the 2019 Vendor Summit to learn more about their unique ability to speed time to market for the latest technologies, as well as hear about its new channel strategies, capabilities, and marketing-enablement services for the coming year.
—Press Release