To enhance their C-suite level training experience, InitiativeOne, a transformation leadership organization, partnered with Daktronics of Brookings, South Dakota, and AV integrator ACP CreativIT/Camera Corner Connecting Point (CCCP) to manufacture and install a new LED video wall this summer at their training center in Green Bay, Wisconsin.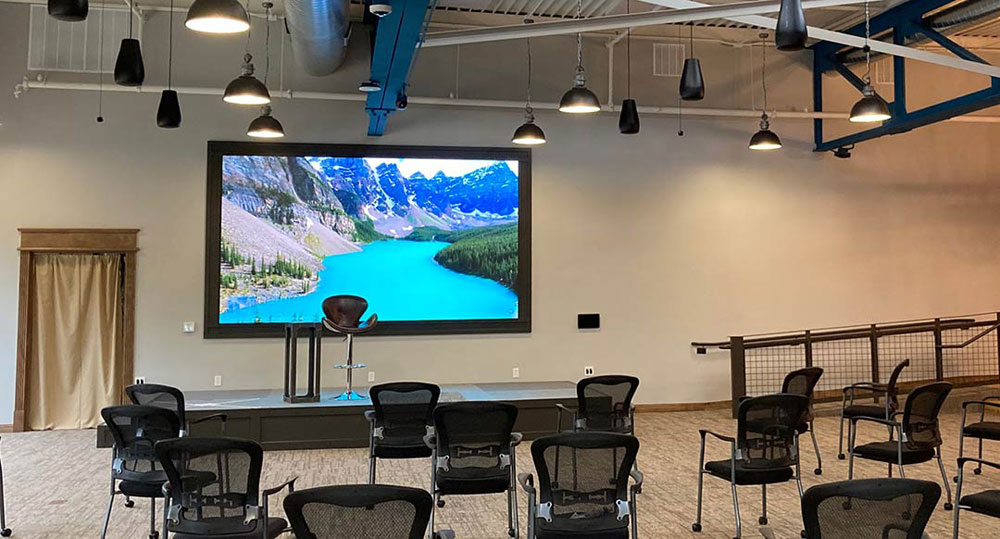 The new LED video wall measures approximately 7 feet high by 12 feet wide and features 1.9-millimeter pixel spacing to bring high-resolution imagery to the viewer as close as mere feet away from the display. The installation will deliver a reflection of the InitiativeOne brand and a luxury approach to hosting C-suite executives for training.
"The direct-view LED system provides a high-quality medium for InitiativeOne to show engaging content for prospective clients and training participants alike," said CCCP Senior Vice President of AV Strategy Scott Tomashek. "We're excited to partner with Daktronics to meet the customer's project objectives and make a lasting impression on visitors to the facility."
"The ability to use fine-pitch LED technology in board rooms and training centers is growing in the United States marketplace today," said Joey Hulsebus, Daktronics sales representative. "The improvement in LED technology to bring higher resolution products with much closer viewing distances positions these displays as legitimate competition with LCD screens in many applications. We're excited to for this installation for InitiativeOne and to work with CCCP to make it come to fruition."
Daktronics offers a line of narrow pixel pitch LED displays including 1.9-, 1.5- and 1.2-millimeter line spacings. This product line brings expansive opportunities to those spaces commonly associated with LCD technology to create luxurious environments, share artistic digital content or show detailed, high-quality video.