PPDS, the AV industry's fastest growing provider of professional TV and digital signage solutions, is excited to announce the launch of the brand-new Philips L-Line 7000 series—the industry's most flexible and versatile indoor LED range to date—for more creative and more immersive visual experiences in retail, corporate public venue environments.
Whether it's one display or 1,000, the new high-brightness and bezel-free 7000 series has been fashioned on market feedback in order address and eradicate many of the traditional barriers and limitations around the size, shape and brightness of LED installations, for almost infinite possibilities.
The Philips 7000 Series addresses often overlooked factors, such as the cost of ownership (power saving), simplified faster mounting and calibration, built in cable and data wiring, IP30 rating (protection against dust, dirt and moisture) and fire retardancy, for a complete, truly bespoke, and attention-demanding performance.
Making its debut in North America, with immediate stock availability, the Philips 7000 series bezel-less displays provide 1200-nit brightness—perfect for even the most challenging light conditions, even direct sunlight behind glass—and comes in a range of different size variants to suit any design, shape or size for infinite possibilities.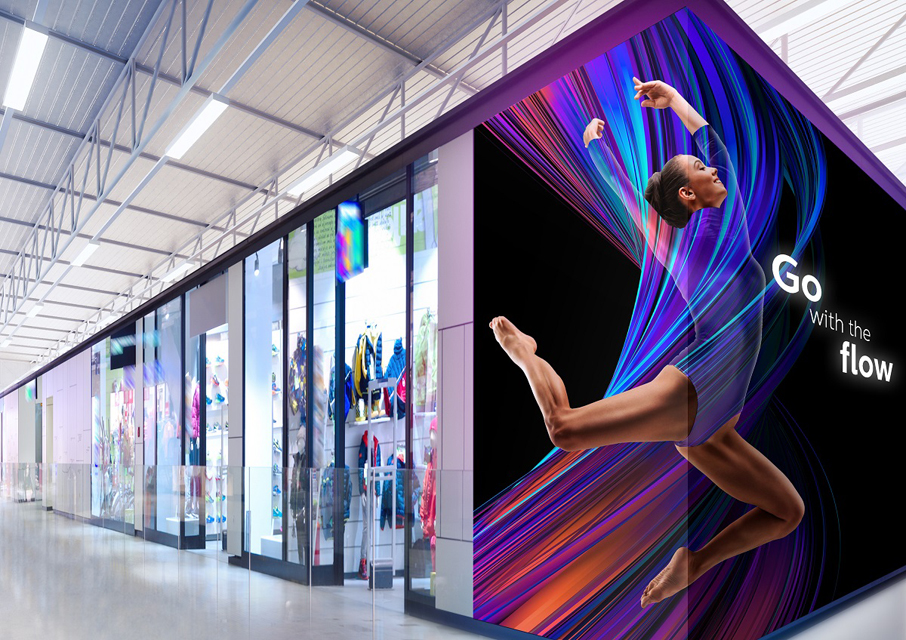 Without Limits
Joe King, VP Commercial Displays, North America at PPDS, commented, "We are incredibly excited to bring this game-changing new solution to our partners and their customers here in North America. We understand the challenges faced by the market and we feel it's our responsibility to support our partners and their customers in achieving their ambitions. Whether that's a retailer seeking new and innovative ways to make customers feel comfortable again in stores, or a museum looking to provide a more enriching and engaging experience to visitors.
"The market has spoken, and we have responded. With the new Philips L-Line 7000 series, we're removing limitations and providing the tools and the freedom for our customers to be as creative as their imaginations allow to truly stand out from the crowd. With our warehouse now stocked and installations already taking place, we can't wait to see the results of the market's imaginations."
Ahead of the Curve/Market Demand
The launch comes as demand for digital signage solutions continues to reach record levels, with global forecasts valuing the market at $16.3 billion this year (2021), and projected to reach $27.8 billion globally by 2026 and $9.2 billion in North America. Growth is being fuelled by increasing demand for digital signage displays in the retail and commercial sectors for advertisement, branding and broadcast of information—areas where PPDS is now prolific in, with recent high profile product announcements, including the new X-line video wall and B-Line video wall and signage solutions.
All Philips 7000 displays are available as 25cm height as standard, with 50cm, 75cm, and 100cm width variants, each of which can be seamlessly mixed and linked together in any landscape format, whether it's four screens or 1,000.
Equipped to fulfill even the most ambitious and creative designs, the 7000 series is also readily available in stock in standard flat or with sloping bevelled corners (for L-shape cornering and curvature, 90 to 180 degrees) and in both convex and concave formats for curved installs with perfect results. All units come with built-in cable wiring, keeping power and data cables tidy, while display cabinets are daisy-chained for both power and data to minimise clutter and speed up installation.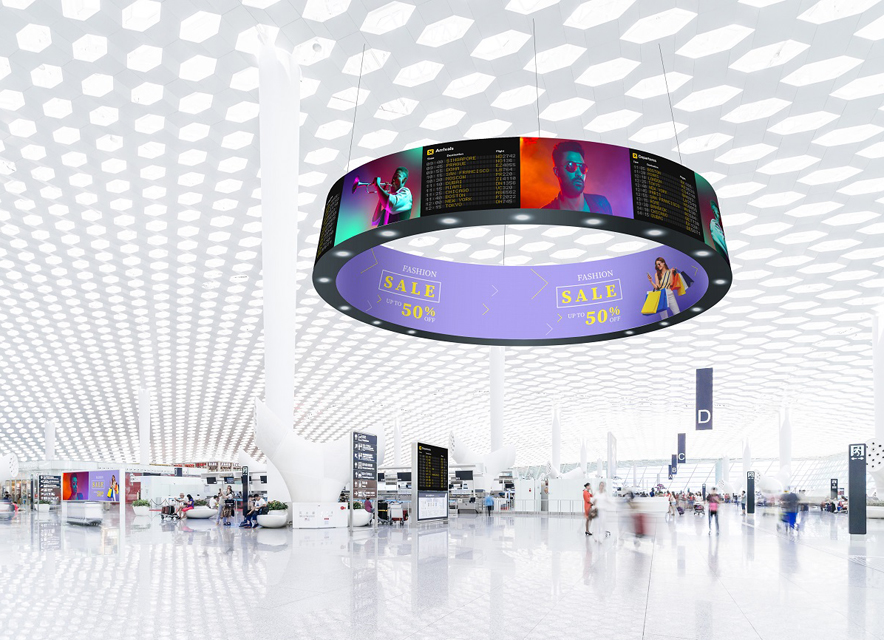 Faster Installation Process
For a seamless, fast and simplified installation experience, every Philips L-Line LED panel is calibrated at PPDS' modern, state-of-the-art factory under perfect circumstances, meaning there's no need for further calibration on location, reducing disruptions and inconveniences.
With Philips Active Health Monitoring, all displays can be easily managed 24/7 remotely, with any issues or potential problems—right down to pixel level—able to be flagged up and addressed before they happen, while an IP30 conformal coating means displays are protected from indoor elements—such as dust, dirt, fungus, and moisture—reducing the chances of short circuiting or corrosion.
"A blank panel is a sign of failure," King elaborated. "It doesn't matter how simple or extravagant your installation may look or how incredible the content being shown is, an inactive panel will always be what people gravitate to and remember. It's important for us that whenever a Philips display is involved, it's to leave a positive lasting experience."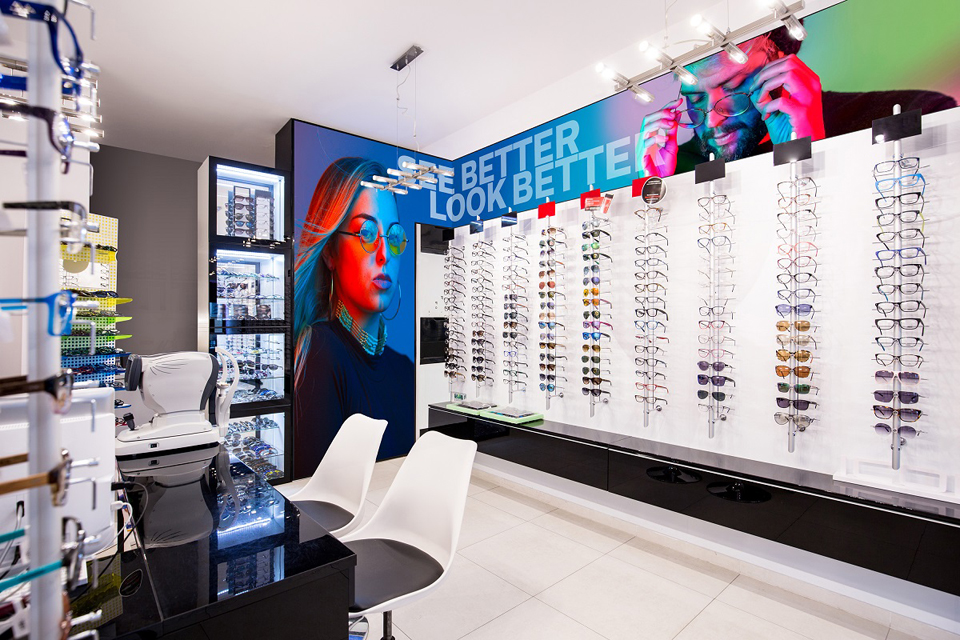 High Performance, Low Energy
In addition, the 7000 series features 'Dynamic Power Saving' technology, allowing for up to 20 percent lower running costs compared to other comparable market models, reducing total cost of ownership without compromising on quality or performance—a must for display owners with many geographical locations.
Jeroen Brants, Product Manager LED Displays at PPDS, said, "With safety of paramount importance, particularly in high foot trafficked locations, such as retail and public spaces, the Philips 7000 series has been designed to provide the highest levels of fire safety, slowing down the spreading of fire flames. The solution has been ruthlessly tested and certified with British standard BS476, European standard B1 DIN4102 and North American standard UL94."
"Whether it's a simple, traditional installation, or something more extravagant that flows seamlessly around doorways and around the room, the 7000 series simplifies the spectacular," concluded King.
—Press Release