SNA Displays manufactured and supplied an 8 mm pixel pitch LED display that welcomes shoppers and residents to the Mockingbird Station mixed-use complex. Mockingbird Station is located in North Dallas, Texas on the east side of the North Central Expressway, across from Southern Methodist University and the George W. Bush Presidential Center. In addition to hosting a DART station, the development offers shopping, dining, The Angelika movie theater, Hyena's comedy club, and luxury apartments.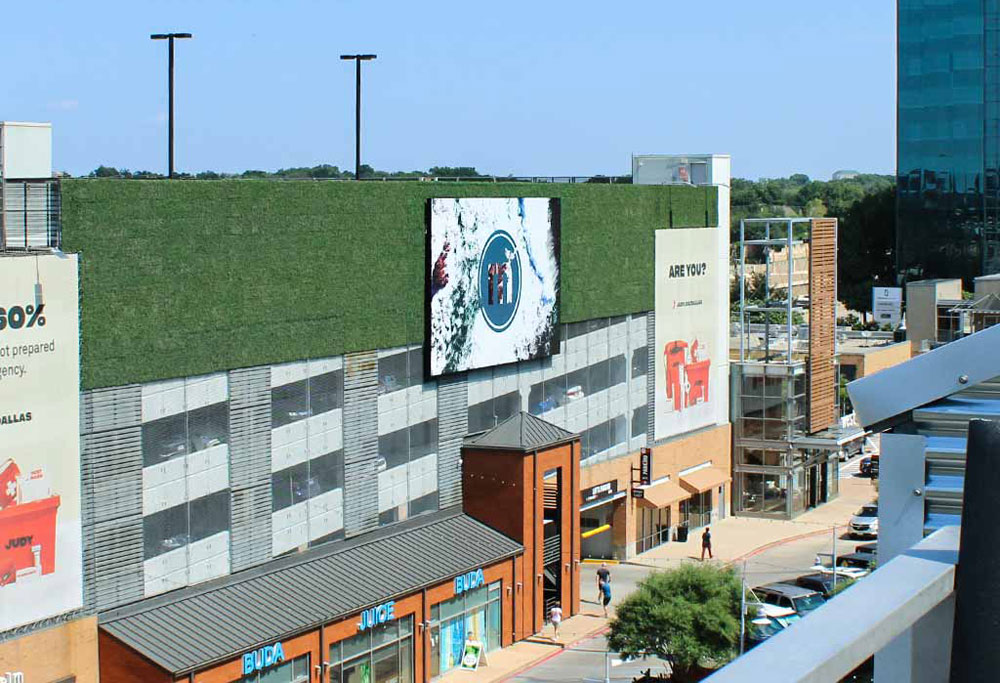 The EMPIRE™ Exterior LED screen was installed on the wall of a garage structure directly across from the property's luxury apartments. It is used primarily for digital out-of-home (DOOH) advertising.
"This new technology is a great example of how cutting-edge digital signage can be used to modernize an entertainment or lifestyle venue," said Pete Simon, Director of Sales, Special Projects at SNA Displays. "Mockingbird Station is a vibrant, contemporary area of midtown Dallas and needed a sleek, updated medium for its advertisers and sponsors."
Installed by Dallas-based Elevated Systems, the Mockingbird Station digital billboard is 23 feet high by 40 feet wide, making it just under 1,000 square feet of digital canvas. With 870 pixels high and 1,520 pixels wide, the LED screen contains more than 1.3 million total pixels.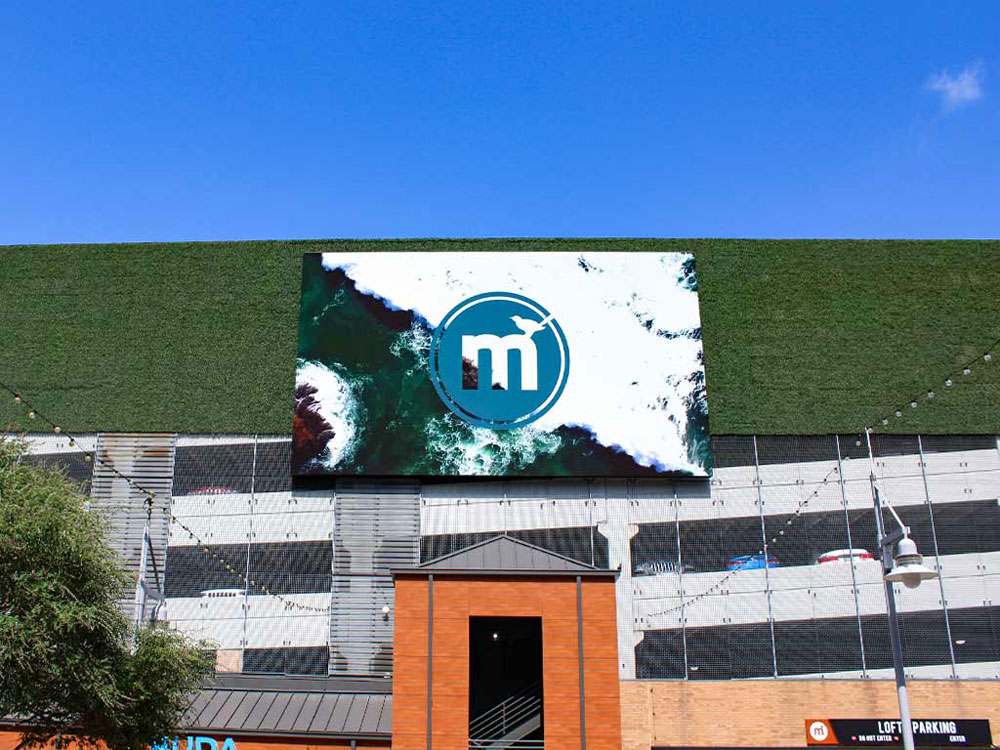 According to Mikell Senger, SNA Displays' project manager for Mockingbird Station, mounting the new LED display to the existing garage structure posed two unique challenges.
"First, onsite loading considerations for the parking lot below required a custom counterweight rigging system to lift each of the subframe sections into place," said Senger. "Likewise, the installation process required a brand new, custom steel structure to accommodate the outdoor video screen."
BIG Outdoor, a premier out-of-home (OOH) media company, manages media sales for the property.
For more information, visit snadisplays.com/projects/sna-displays-builds-ooh-digital-signage-for-mockingbird-station.