Digital signage is a booming business, but your sign shop may still be asking—Why should I sell this type of signage? What are the benefits of getting involved in this market sector?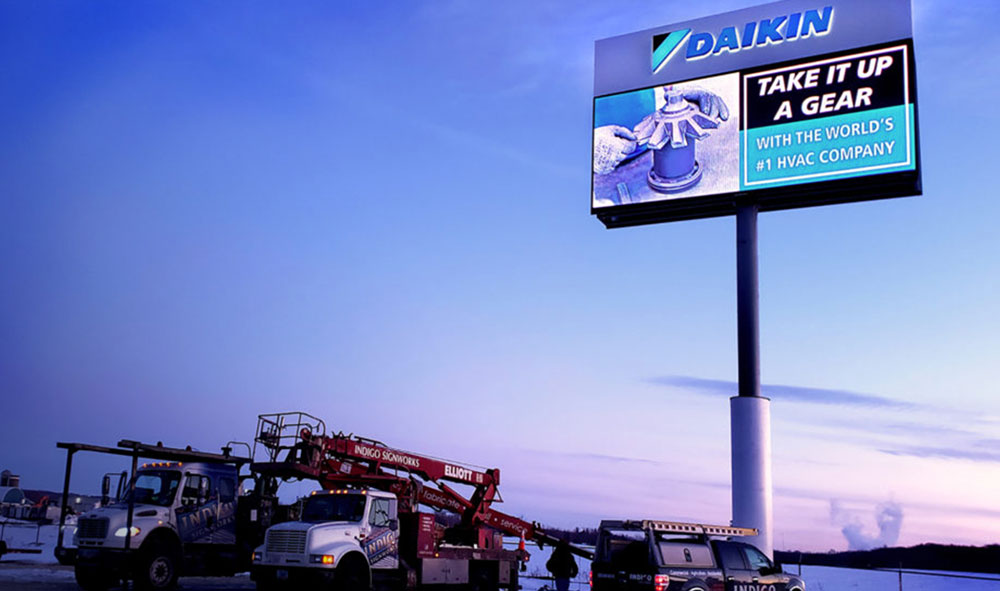 To get answers, we spoke to some sign companies about why they sell digital signage and the benefit such signage brings to their clients.
The Visual Benefit
Springfield Sign in Missouri is predominantly an outdoor LED display provider, and it has been offering digital signs for 18-19 years.
"Our founder is an electrical engineer; that's what he did before the sign industry. So he kind of got drawn to that portion of the market," says Trey Watts, vice president of sales for Springfield Sign. "[Digital signs are also] nice revenue generators—not only for the sign company, but also for the end user, of course.
"As cool as retro signs are with menu copy boards and change letters and all that stuff, technology, whether it be the sign industry or any industry, is always evolving, and this was a logical next step to move into to keep the business expanding."
And now more than ever, Watts says our world is a visual one where pictures, colors, and video all stand out. Plus, consumers are accustomed to looking at screens thanks to their ever-present phones, and they now seek them out everywhere.
"If a sign company's not offering digital now, it's definitely something I would recommend you move into or start exploring because that's where the market's going," says Watts. "We're predominantly a Watchfire dealer. We move anywhere from 80 to 100 units in the exterior realm a year. We move a lot of product."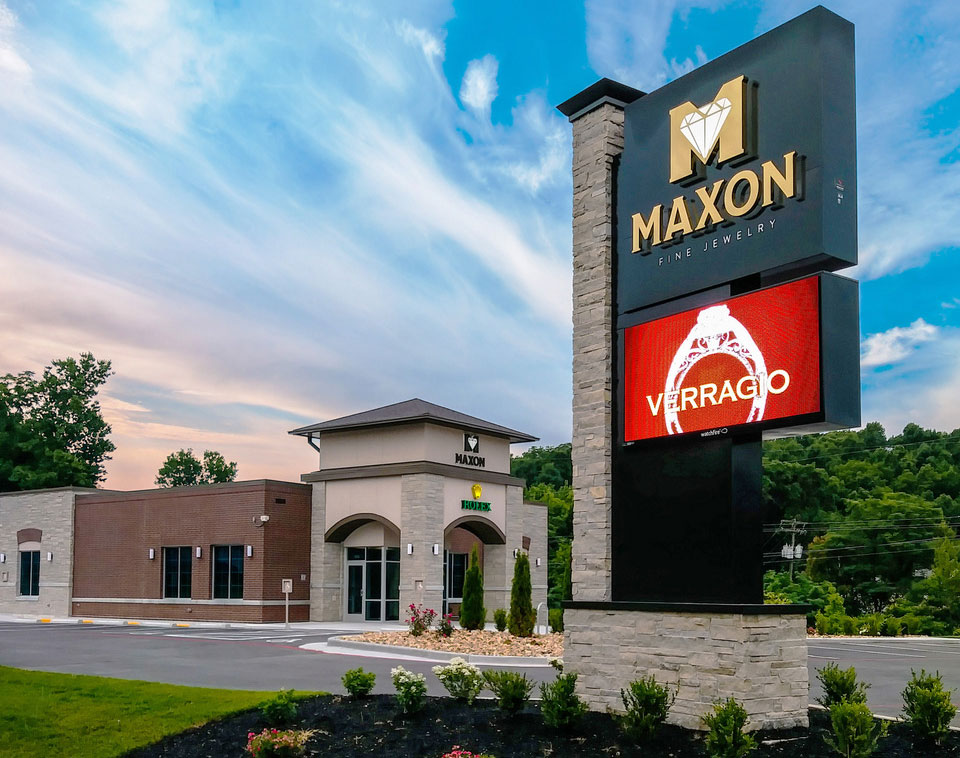 Watts says digital signage also offers an ease of use for the businesses that purchase it over other options like signage with changeable letters or changeable paper inserts. "Why do that when you can sit at an office computer and put the same message up, change the pictures, and that kind of thing?" asks Watts. "The advantages of being able to show pictures, being dynamic, getting the end user or retail user's message out there to prospective clients or clients that they're trying to sell their product to—it just makes sense."
Branding and Advertising
Indigo Signs also got started in digital signage early, pretty much right from the beginning in 1987. "We recognized early on that this was a need that customers had, and an opportunity they could leverage to better promote and advertise their businesses," says John Danio, vice president of Sales and Marketing for Indigo Signs, with locations in Minnesota, the Dakotas, eastern Montana, Western Wisconsin, and northern Iowa.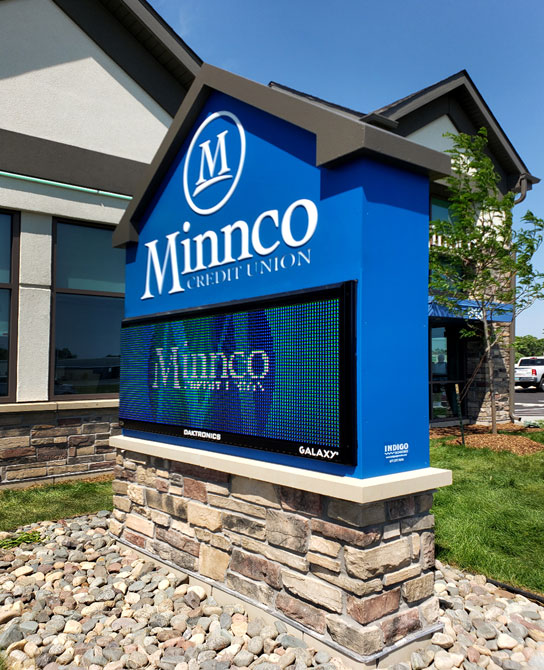 For Indigo Signs, digital signage just makes sense from a branding perspective. "Obviously, we promote all sign aspects. We do everything from vinyl graphics all the way to pylon signs," says Danio. "We strive to create the most impactful visual experience we can in every environment. We think electronic message centers can really maximize that onsite visual experience in the information a brand wants to deliver to their audience."
Digital signage can also bring in advertising revenue to Indigo Signs' customers, which is another unique selling point. "It really enhances the advertising options for these customers," says Danio. "[It's] not just a sign—it takes it to another level and becomes a really strong advertising vehicle, something that can be updated and freshened with content all the time."
Multitude of Markets
AAA Sign Company, with locations in Georgia and South Carolina, also got involved with digital signage in the beginning—in the early 1990s.
As technology has developed and LED displays entered the market, AAA Sign continues to offer this type of signage. In fact, the sign company finds there are multiple markets demanding it, such as schools, churches, retail stores, community banks, medical campuses, and more. "I think it comes down to who are the forward-thinking businesses in the community," says Ray Peters, managing owner of AAA Sign. "I think it's just qualifying your customer and thinking outside the box from the sign company standpoint: How could someone utilize them?"
With churches, Peters finds that digital signs allow them to easily share messaging around their many programs for different age groups. Schools find digital signage benefits them in getting the word out about programs and events, but also in informing parents and guardians on the outside during a crisis. Retail stores use the signage to advertise frequently changing specials and products. Large campuses like medical centers have even started to use digital signs to aid in wayfinding programs in addition to typical informational displays.
The possibilities are endless, so the question really becomes—why not sell digital signage?
– Ashley Bray
Looking for even more content on digital signage? Be sure you're subscribed to our SBI Dynamic Digital newsletter!